5 Effective Methods To Cope With The High Living Costs In The UK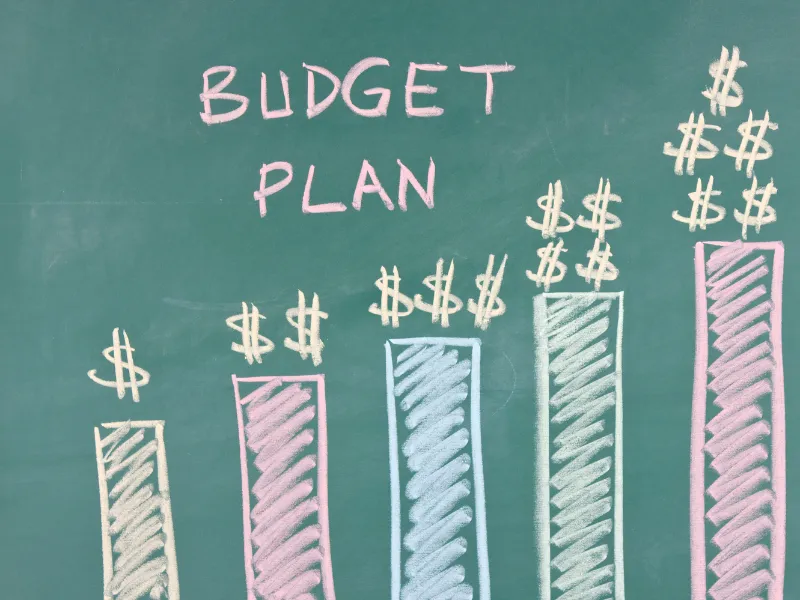 International students are finding it expensive to study in the UK due to its inflation rate, which has reached a 40-year high of 10.1%.
According to data from the National Student Money Survey 2021, 76% of students have thought about quitting school because they find it difficult to make ends meet.
In order to manage, overseas students can look into scholarships or part-time employment, make a budget and adhere to it, and find methods to save money, such as cooking at home rather than dining out.
To make their money last longer during the cost-of-living crisis, Britons often take several measures, both big and small.
In this article, we shall discuss similar methods that will help you survive and live a comfortable life amidst the UK's high living costs.
The Coping Mechanism
We try to help  struggling UK settlers with  great tips that can help them bring down their daily expenses and make some extra pounds to maintain a comfortable lifestyle in the UK.
1. Setting A Budget According To Your Expenses
To start lowering your cost of living, manage your finances and create a budget. You'll better understand your spending patterns, monthly income, and overall financial situation as a result.
Tools or applications for budgeting can provide you insights into your spending habits and point out places where you can save costs.
Reviewing subscriptions is crucial in order to decide which ones are necessary and which ones may be cancelled in order to save money.
Ensure you are devoting enough money to your savings and investments and prioritise your spending.
Simple adjustments like brewing coffee at home or bringing your lunch to work might pile up over time and hasten the completion of your financial objectives.
2. Starting A Side Hustle
The concepts for increasing your monthly income with a side job are the most crucial information in this article.
They include companionship, pet sitting, virtual assistant work, and part-time income. Those who seek the flexibility of working from home and setting their own hours can consider the following side hustles in the UK:
You can work as a companion who offers support and regular assistance to needy individuals, including busy families and ageing relatives in your neighbourhood.
Pet sitting is a simple side gig with a potential hourly wage of £25 or more.
Another fantastic method to earn additional money while doing what you already know is freelancing.
Transcribing is also a simple method to get additional money.
Managing social media is another great choice for tech-savvy people.
When considering UK salary for different working sectors , you must look into a number of options and select a side hustle that suits your talent and helps you relax while getting paid.
3. Avoid Online Shopping
Compared to the same month last year, in-store purchases increased in value and volume by 8.5% and 12.9%, respectively.
Customers are more satisfied and loyal when they shop in physical businesses because they receive quick pleasure and a social experience.
Real storefronts allow customers to examine and try on things in person, enabling them to make better-informed decisions and decreasing the risk of returns. The amount spent online rose by 6.6%, but the number of transactions fell by 3.3%.
To foster trust and entice customers to return to in-person shopping experiences, merchants can take steps to safeguard the safety of their patrons, such as offering hand sanitiser and enforcing social distance rules.
4. Water And Energy Conservation
Due to the increase in energy use throughout the summer and the pandemic's continuing effects, average electricity bill expenditure increased by 43.9% yearly in July.
It is advised that consumers cut back on their energy use and consider switching to lower-priced utility companies.
41% of people are searching for strategies to reduce their energy and water use at home.
In order to lower their utility bills, Brits are using less energy, but more has to be done to address the growing expenses and facilitate financial savings.
Utility costs may decrease, and investing in renewable energy sources and upgrading energy infrastructure can promote a more sustainable future.
5. Look For Scholarships And Grants
To find out if you qualify for additional money in the form of grants, scholarships, or bursaries, visit your university's website.
When applications for fully-funded scholarships become available, it's critical to prepare ahead of time and satisfy all qualifying requirements.
To improve your chances of receiving money for your master's degree programme, look into and apply for other funding sources such as bursaries, grants, and loans.
Scholarships for refugees and displaced students also give people who had to leave their homes due to war or persecution financial assistance and chances. These possibilities support academic objectives.
---