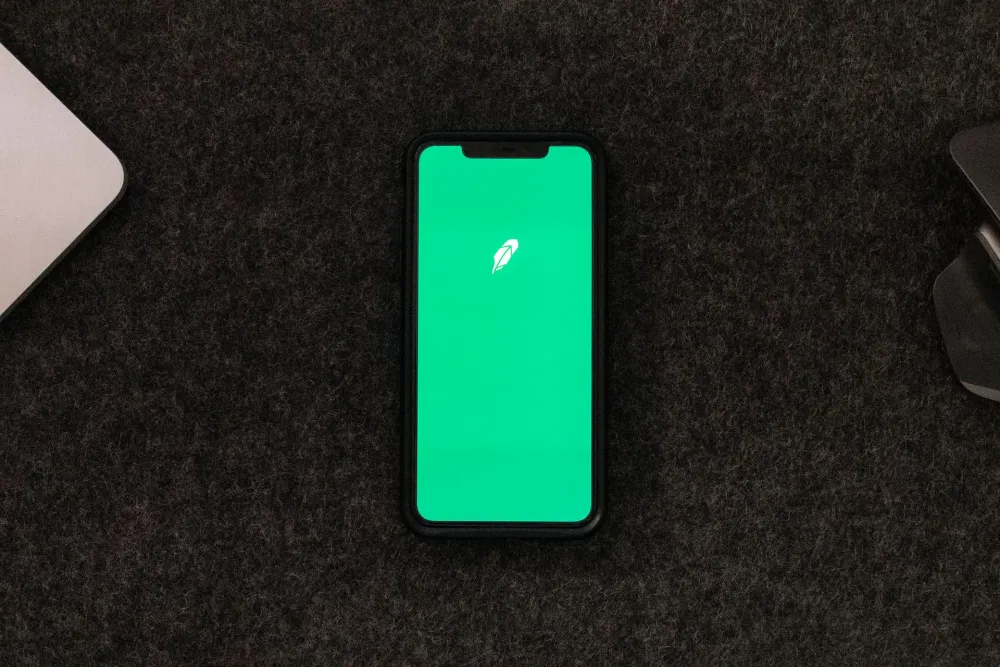 Are Zero Commission Brokerages Really Free?
Setting up a brokerage business is really expensive. Brokers have to pay lots of money to secure licenses from regulators and to renew them periodically, not to talk of the millions spent on developing trading Apps, and on marketing.
With all these expenses incurred one has to wonder if zero cost brokerages are really free because they are a for-profit business
The Rise of Low-Cost Online Brokers
After the global financial crises in 2008, two young entrepreneurs, Vlad Tenev and Baiju Bhatt, began a brokerage firm called Robinhood in 2013 that offered zero commissions and fees on stocks & options.
By 2018 they had 3 million users and by 2019 they had 6 million users. In December 2021, they reported 17.3 million MAUs.
Zero commission trading did exist at some stock brokers before Robinhood popularized it. Robinhood was the first broker to gain popularity with retail traders for their zero fees trading, pioneering the zero-cost brokerage model.
Now, most of major brokerages in the US have eliminated commissions for online stock trading. And there are many brokerages in Europe & Asia that are now offering zero or very low commission trading on different markets & financial instruments like Stocks, Bonds, ETFs, Derivatives (F&O), Commodities, CFDs, Forex etc.
Growth of Retail Participation and The Race to Zero
With the availability of zero-cost brokers, growth of retail participation has increased multifold in the past 5 years.
Many retail investors have entered the markets due to ease of access offered by online trading apps where one could trade with just the click of a button. Moreover, the low upfront costs charged by brokers have made it more attractive to smaller investors, as they can now open positions with small capital by using the margin money offered by the brokers. This growth was fueled even more after Covid-19 and retail participation in the markets is at an all-time high.
Brokers want to catch up on this retail growth, hence to attract customers they are going on zero commission model where they are slashing commissions on almost every financial product they offer.
Many brokers are now embracing zero commission trading. Even outside the US, there are many discount brokerages that charge very low fees for trading.
The zero-commission trend has also spread to Asia as Singaporean brokerage firm, Tiger brokers have launched a life time zero commission package for clients trading in US stocks but there are some conditions to be met.
How do Zero Commission Brokerages make money? Real Costs of zero-commission broker trading model
Safe Forex Brokers explains that zero commission model is not actually free. Zero commission brokers make money from other sources than the traditional commission, in the form of transaction fees & interest income.
#1. Payment for Order Flow (PFOF)
This is when a market maker pays a broker for redirecting customer orders to them. Zero commission brokers make money by selling customer orders to market makers. PFOF enables speedy execution of orders and these orders don't end up in public exchanges such as NYSE instead small investor orders get executed privately by market makers.
But why are orders sent to a market maker? The answer is "speedy execution" because if a small order of say $150 to sell shares goes to the exchange it may take a while to find a buyer and the price of the share could fall before a buyer is found.
The market maker also takes a risk because the price of the shares could fall before they are able to sell it to someone else. The market maker is compensated for this risk through the bid/ask spread. It's easy money for them because the retail investors place small orders and are not well informed about price movements.
According to Robinhood's 2021 financial report, 72.8% of its revenue came from transactions which include PFOF.
People argue that small investors get better prices when their orders are sent to market makers instead of public exchanges. Regulators in the US, SEC requires brokers to make disclosures on how trades are executed, and publish how much money they earn from PFOF.
PFOF has enabled the rise of zero commission brokerages but there are fears that a broker could be tempted to send orders to the market maker who pays them the highest rebate but executes the orders at prices inferior to what is offered by other brokers.
#2. Interest
Zero commission brokers provide credit facilities via margin trading, you are charged interest.
Robinhood, for example, charges a 3% flat interest fee every year for any settled margin amount exceeding $1,000 on their Gold account. According to Robinhood's 2021 financial report, 17.5% of its revenue came from interest.
Other brokers have also come up with mutual funds that have zero expense ratios but there is no way a mutual fund can be managed without incurring expense.
These brokers planned to make money by keeping part of the interest on unused money remaining in customers' accounts and they also hoped customers would be lured to invest in other classes of mutual funds where they would be charged fees
#3. Service fees
With zero commission brokers, customers still have to pay for premium accounts that offer certain conveniences such as hard copies of trading receipts, hard copies of account statements, research materials etc.
According to Robinhood's 2021 financial report, 9.8% came from other revenues which includes service fees.
#4. Transfer Fees
Some zero commission brokers charge you a fee when you're transferring money to a competitor (another brokerage) but they don't charge you if you're moving money to your own account elsewhere.
#5. Spreads
Spread is the difference between the Bid/Ask prices of an asset.
The bid price is what the market is willing to pay while the ask price is what the broker is willing to sell to you at. This means you always buy for higher and sell for lower, and this difference goes to the broker/market maker.
The spreads for liquid assets are always small but for not so liquid assets, the spreads could be large. Brokers may widen their spreads to make revenues from 'free' trading.
#6. FX Fees
When buying an asset in a currency different from your trading account currency, an FX fee may be charged by some brokerages.
Regulatory Fees are passed down to you
Even though you don't pay commissions you still have to bear the burden of regulatory fees which the zero-cost broker passes down to you.
For example, in the US., SROs such as the Financial Industry Regulatory Authority (FINRA) charges brokers a Regulatory Trading Fee (RTF) and Trading Activity fee (TAF).
Zero commission stock brokerages like Robinhood pass these down to the customers, who pay an RTF of $5.10 for every $1M of principal when they sell, and a TAF of $0.000119 per share for stock sales exceeding 50 shares and $0.002 per contract when option contracts are sold.
You are not exempt from Taxes
The government requires you to pay taxes on sales of assets and this is another cost that affects your profits when using zero commission brokerages.
Long term Capital gain tax is paid from the proceeds of the sale of assets held for more than one year, and short-term capital gain tax is paid from proceeds of the sale of assets held for below one year and is taxed the same way ordinary income is taxed.
You still pay third party fees
Certain fees are also passed down to the customer such as:
ATM fees- charged when you use your brokers debit card on another ATM machine outside the brokers network
POS fees- when you use your brokers debit card to make payment on a POS machine belonging to another merchant
Currency conversion fees- charged when you use your brokers debit card for international payment
Reversal fee- Charged when you ask for a wrong payment to be reversed
Custodial fees- charged when you buy foreign stock trading on your local exchange
Marketing vs Reality
Adverts can be deceptive. Stock Brokers promise zero commission stock trading but they make many from your orders in many other ways.
Robinhood was fined $65 Million by the Securities & Exchange Commission for misleading customers about commission free trading I.e., how they make money from their trades.
Even in Forex & CFD Trading, which is popular in UK, Europe, Asia & Africa, many tier-1 regulated forex brokers advertise zero spreads but could inflate other fees to make up for the spread.
Here are some subtle ways so called zero commission brokers may be making up for not charging you commissions:
Inflated deposit & withdrawal charges- Brokers could choose to increase these charges to make up for zero commissions
Re-quoting- This is when a broker is unwilling to execute an order at your quoted price so he sets a delay and then returns your order unfulfilled asking you to accept a new inferior quote
Market making- This is when your broker takes the other side of a transaction to trade against you. It is common in CFD trading, since the broker has more access to information, it is easy for a broker to manipulate the market and make you lose.
Slippage- This is when an order is executed at a different price than what you specified due to volatility in the market and not due to human manipulation. Slippage can be in your favour (positive slippage) or in the brokers favor (negative slippage). The problem is when the slippage is positive, some brokers don't execute and they only execute when slippage is negative and in their favor.
Stop loss hunting- Some brokers operating the dealing desk model, use special servers to drive the price of an asset in the direction of your stop loss. The result of this is that you get stopped out and record a loss. A market order is also activated and sometimes the broker could be the one on the other side of the market order.
Gamification/Incentivization- Zero commission brokers try to make you addicted to trading through making placing trades seem very easy and fun. By doing this they lure you into deep waters. The more orders you open, the more payment for order flow the broker gets paid by market makers.
Do your Research
Zero commission brokers are not really free. What they miss in commissions, they make up for through fees and selling your orders to market makers.
Also, zero commission trading can promote gamification in trading & lead to overtrading.
It is advisable to know exactly how much you will be paying instead of having to deal with brokers who offer zero commissions but don't put your interest first. It is good to have accounts with different brokers as this enables you to compare their activities and find out where you are being short-changed.
---