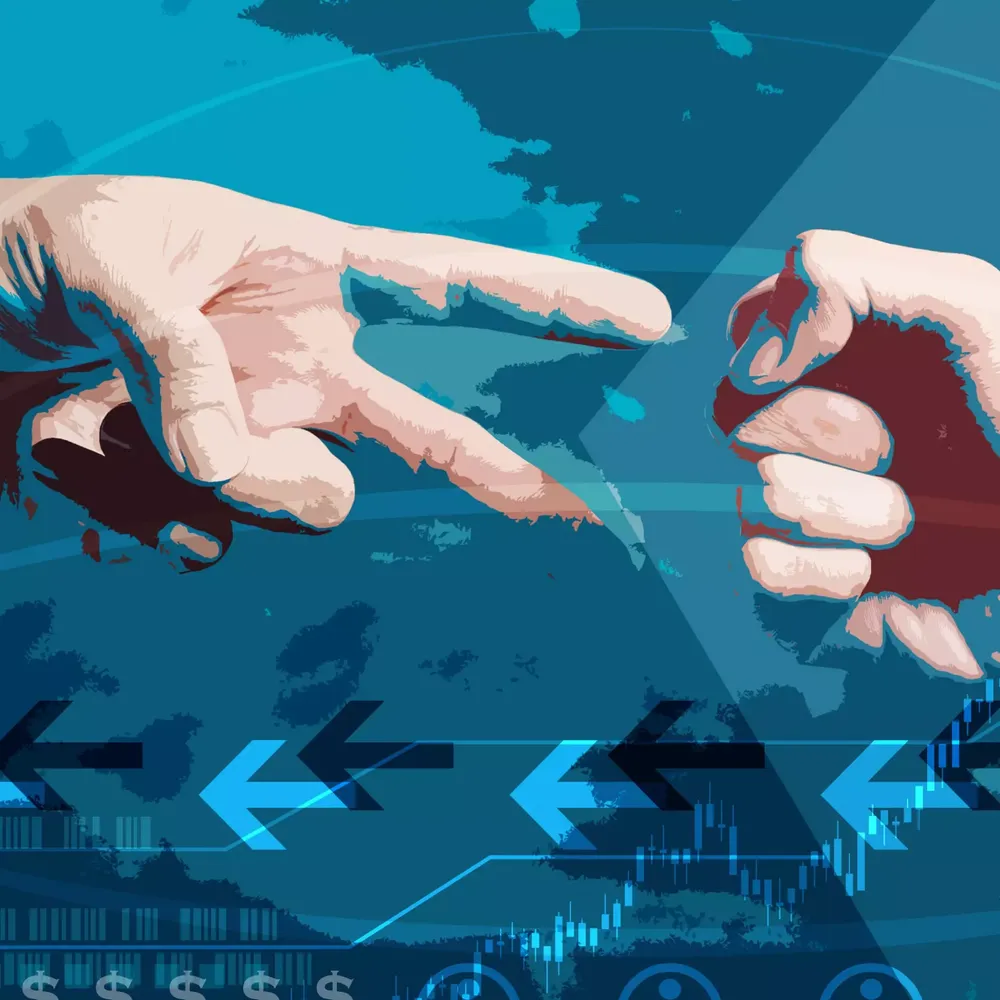 BUYING ART ONLINE: WHY IT IS A NEW FORM OF REVOLUTION
In the last two decades, the rise of new digital channels shifted consumer behaviours towards online purchasing platforms. The impact of this new media has affected inevitably the art world as we knew it so far. Still in 2021 – with the Covid19 emergency blowing above every market and economic sector, sales coming from buying art online doubled to a record hit of $12.4 billion. This means a +25% grow of the global market's overall value YoY, compared to just 9% of previous one (2019). Those data are coming straight from one of the main named report analyses within the art sector, The Art Market 2021, by Art Basel UBS.
Technologies and digital breakthroughs reshaped completely the sector in few years, creating new trends and user experiences online. Meanwhile so many suggestions and buyer guides (like this one of the KoonessPlatform - which explains here how buy art online) are appearing on art websites and magazines, in effort to become a new milestone for the main market. Until a few years ago, this field was exclusively limited to a small niche of collectors and a few market experts.  Today instead, the biggest market share of spenders are millennials. More than a third of whom (38%) spent over $1 million per year- The Art Market 2021, by Art Basel UBS. New customers as well dove into this market to buy art online as an investment, with 43% saying fractional investment linked to artworks would be of interest, significantly higher than 17% of older collectors - Deloitte e ArtTactic - Art & Finance Report 2021.
The growth of e-commerce platforms allowed customers to buy certified quality artworks and helped galleries to build their online presence and to align with clients' new needs. Online purchasing is not only focussing on geographically distant buyers but it is also used by local buyers out of preference and for convenience - The Art Market 2021, by Art Basel UBS. The idea behind approaching the art world can be intimidating. That's to be said: talking to a gallery owner, visiting an international art fair, or attending an auction sale could be scary. This may represent a barrier, indeed 31% of online sales went to buyers who previously had contact with the gallery, but only bought online- The Art Market 2021, by Art Basel UBS.
These issues have been overcome in the last few decades. The rise of new digital channels and art platforms deeply simplified access to the art market, allowing different people to buy art online and consequently making it more appealing to non-experts. Although there are still some sceptics behind online art market, many other reported higher pricing transparency, broader variety of offers and increased efficiency as major pros of buying art online.
Stepping into the digital space environment buying art online can be as simple as rewarding. However, it is crucial to know the different variables entering the game that one should consider, ensuring a positive experience. Where should one start? What should one pay attention to before finalizing an online art purchase?
The art CASE STUDY: Kooness Platform
Kooness is a contemporary art platform showcasing high-quality artworks to global audience, a one-stop resource for discovering and purchasing contemporary art pieces. Spanning from emerging to established artists, Kooness offers an unparalleled selectionof artworks sourced from leading international art galleries. Their network of 5000+ artists and 50.000+ artworks, aims to fit the most different tastes and preferences among digital art enthusiasts.
Kooness new personalized Art Advisory service insists on facilitating the process of finding the most suitable art piece to buy online. It merges both individual and businesses opportunity to request a tailor-made art selection to discover the latest art world trends. Based on your unique needs and preferences, Kooness Art Advisors will provide you with a selection of handpicked artworks matching your expectations. Become a collector of the future, start buying art online!
---