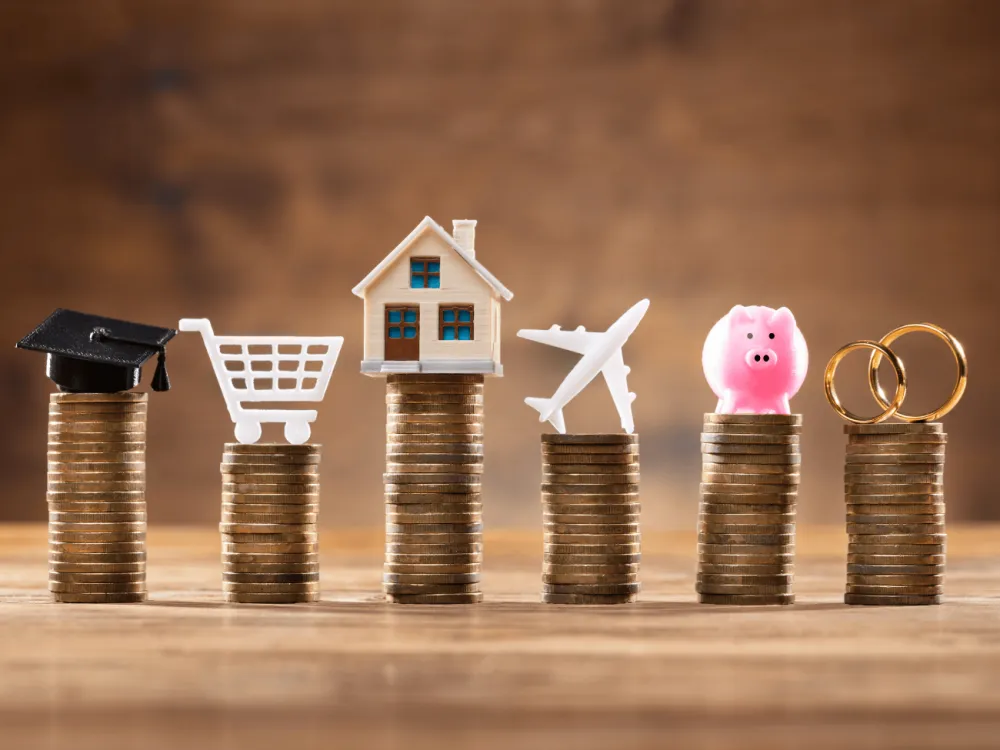 Rebuilding Your Financial Future: The Power of Bad Credit Loans
Many of us are struggling to make ends meet as the cost of living rises, with bills becoming more expensive and harder to manage. And the situation can be made worse if you're faced with an unprecedented cost, like an urgent home or car repair, vet bill or medical cost. This is where bad credit loans come in. If you need money to help in an emergency, no matter your credit score, you can take advantage of these short-term loans. Below, we'll take a closer look at this type of loan, as well as tips to help you rebuild your financial future.
Benefits of bad credit loans
Bad credit loans are a type of short-term loan that – as the name suggests – is available to those who may struggle to be approved for finance from traditional lenders, due to how they've managed their finances in the past. Bad credit loan lenders tend to base their approval decisions on affordability, rather than credit score, so if the borrower can provide evidence – a bank statement, or another proof of regular income – the chances of being approved are higher. Bad credit loans should only be used in an emergency, for example, if you're faced with an emergency expense that your monthly income cannot cover. Some of the benefits of this type of loan include:
·       Quick and easy applications
·       Fast approvals
·       Funds when you have nowhere else to turn
·       Available to those that may not be suitable for more traditional types of finance eg. bank loans
·       Paying off these loans in time can improve your credit score
Tips for re-building your finances
Whilst these loans may be able to help you in the short term, creating a more stable financial situation for yourself is always preferred. If you're struggling to make ends meet and looking to rebuild your financial future, here are a few tips to help you:
Assess your situation
Firstly, assess your situation. This means taking a look at your bank account, savings, and outgoings to determine how much you're spending each month, and where your money is going. This will give you a starting point to decide whether you can make changes to free up cash flow or – if you do find you need a loan – allow you to determine the loan amount you need.
Create a budget
When trying to rebuild your financial future, the most important place to start is by creating a budget. You can do this quickly and easily, and it will allow you to get a clear idea of where your money is going, and how to manage your income more successfully. Firstly, look at your income and subtract your monthly non-negotiable payments, like rent, mortgage, travel costs, utility bills, and debt. The money you have left over can then be divided into other costs, like food shopping, clothing, and most importantly, savings. Sticking to a budget means making your money go further, prioritising paying off debt, and increasing savings.
Pay off debt
It goes without saying that debt holds you back. Having outstanding payments hanging over you, drifting from month to month means you're never fully in control of your money. To rebuild your finances for the future, it's essential that you prioritise paying off your debt. Start with the smaller amounts first, as you'll be able to clear these more quickly. You can then begin chipping away at larger debts with the additional cash flow, and you'll be debt free before you know it!
Build an emergency fund
Whilst it's not always easy to build an emergency fund if you're working a low-paid job, or going through a period of unemployment, it's a step forward towards rebuilding your financial future. Ideally, you should work towards having 3 months' worth of income put to one side in a savings account. You can do this by looking at your budget to determine the amount of money that you can afford to save each month. Remember, every little helps, and it all adds up – what matters is making a start and remaining consistent. An emergency fund means you can deal with emergencies with your own money and remain debt-free.
---