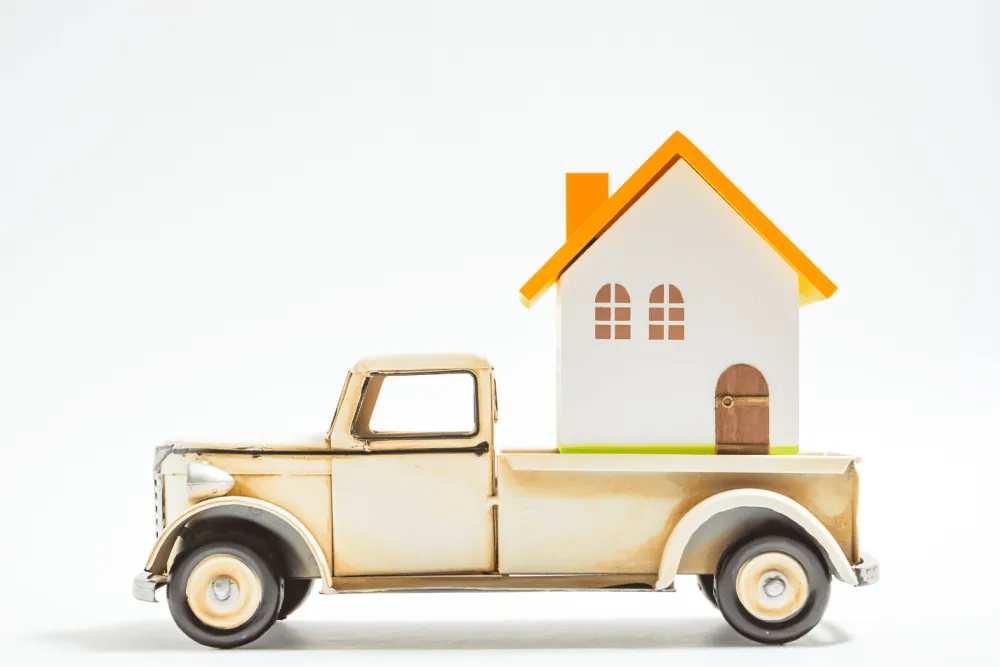 The Economics of Moving Overseas Cheaply
Have you ever dreamt of living in another country? Are you planning a move abroad but worried about the cost? Well, don't despair – making your move overseas cheaper and less stressful than you might expect possible. Some tips and tricks can save you money when moving overseas, whether you are looking for an adventurous holiday, want to start a new career, or need to relocate for family reasons.

In this article, we will give 8 top tips on how to do just that so that wherever life may take, you can keep costs down. Read on to find out more.

Start packing as early as possible
Moving overseas can be an exciting yet daunting task, but it allows you to experience various cultures, lifestyles, and ways of living. If you're looking for a way to relocate worldwide without breaking the bank, our top tip is to start packing as early as possible.

Not only does this give you time to allocate funds for other unexpected expenses throughout the moving process (like purchasing flight tickets or shipping costs), but it also ensures that all your belongings are safely organized and accounted for during transit. Packing early will save you days of frantic packing that could disrupt or delay your journey abroad.

Make use of LCL freight
The thought of relocating everything you own overseas can be intimidating and expensive. People must maximize their budget by using a suitable transportation method. Less than Container Load (LCL) freight is a great way to do this. This type of shipment reduces the costs of moving items by reducing the space needed and allowing goods to be consolidated into one safe container.

Not only will your money stretch further, but all goods will be treated with extra care since they are packed together professionally. Therefore, if you're looking for an affordable yet reliable way to move your belongings when relocating overseas, LCL freight is a perfect choice.

Research the cost of living at your destination
When planning a move overseas, it's easy to overlook the cost of living in your chosen destination. It's crucial to research average prices in advance so that you can budget accordingly and ensure you have enough money for when you finally arrive.
Some countries offer cheaper rent than others or provide more affordable services such as transportation or utilities. Many websites also offer calculators, giving you an idea of what kind of expenses to expect in different cities worldwide.

Consider shipping items in bulk
When it comes to relocating overseas, shipping costs can add up quickly. To save money on freight and transport services, consider packaging items in bulk and sending them overseas. This way, you'll only need to pay for one shipment rather than multiple smaller shipments, ultimately adding to more cost. Also, if you're shipping with a reliable provider like DHL or FedEx, they should offer discounts when sending items in bulk.

Ask around for help
Relocating overseas should be an enjoyable experience, not a stressful one. To make the moving process easier, try asking for help – friends and family members are excellent sources of advice. They can point you in the right direction when finding cost-effective solutions for international travel. Also, if anyone has recently made a similar move, ask them about their experiences – they may have some tips or advice on how to make your relocation cheaper or more efficient.

Make use of the internet
The internet is an incredible tool for finding deals and discounts for your overseas move. Websites such as Kayak and Skyscanner are great places to look for flight tickets as they compare prices from different airlines, giving you the best deal available at a glance. Also, if you're looking for accommodation abroad, Airbnb is a great place to start. They offer properties in cities worldwide, many of which come with discounts if you book your stay in advance.

Shop around for the best deals
When relocating overseas, shopping around for the best deals is a must. Before deciding, you compare prices between different airlines, shipping companies, and accommodation providers. It's also worth looking for special offers or discounts – many airlines offer student discounts or have seasonal sales, which could help you save money on your travels.

Consider using a removal company
If you're looking for a hassle-free way to move your belongings overseas, consider using a removal company. Though more expensive than other forms of transportation, they can help save time and stress when moving abroad. Plus, they are experienced in international moves and will have the necessary documents, such as customs paperwork, ready to go.

In conclusion, relocating overseas is an exciting but sometimes expensive process. However, by following these 8 top tips for moving overseas cheaply, you can ensure that your relocation goes as smoothly as possible without breaking the bank.


---