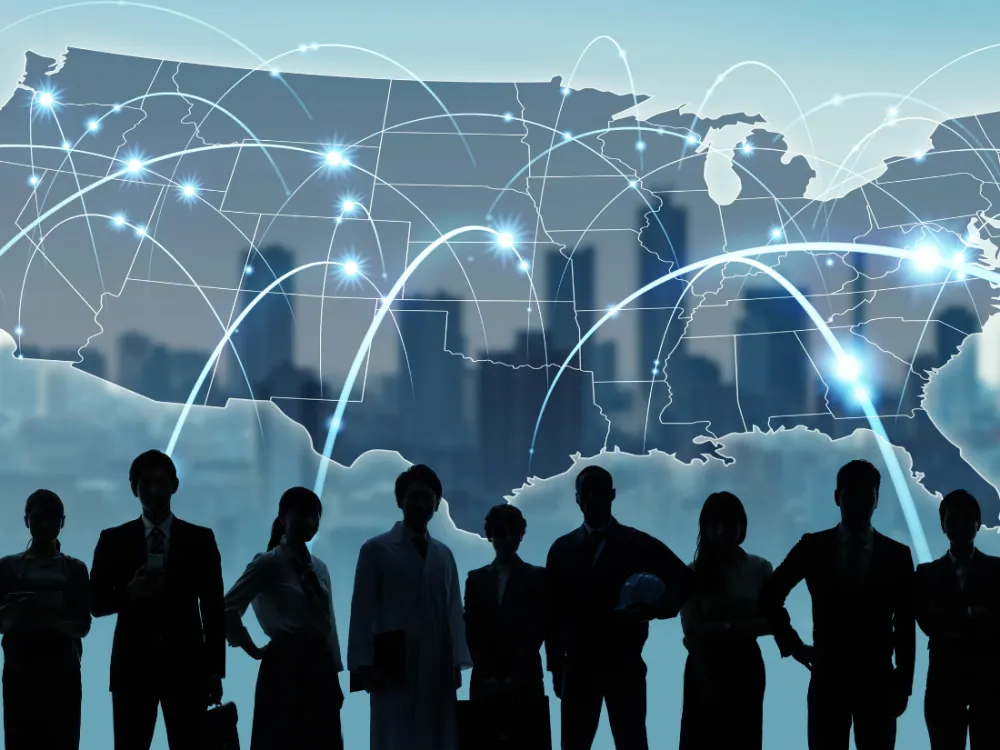 Beyond Borders: How Citizenship Enhances Your Global Mobility?
The world is a small place, now more than ever. With the developing technologies that help people connect to each other from different parts of the world, there are policies that allow people to actually move to the other part of the world to see their loved ones.
Moreover, wealth has always been an important aspect of our lives. With natural calamities being an everyday occurrence and the increasing prices of every other commodity, it is important for us to not only generate wealth but to preserve it.
And what could be a better option than investing in it? The world has opened doors to investors who want to invest their money and grant citizenship to those willing to fulfill its criteria.
What is Global Mobility?
In simple terms, global mobility is the ability to move around the world freely. Although the world is a free place, moving around it is pretty expensive.
One can gain global mobility by being a global citizen. A number of countries have opened their doors to foreigners and offer a plethora of opportunities to invest their wealth in and keep it safe and secure.
Some countries are even a step ahead in extending their hand to foreigners by providing citizenship-by-investment opportunities. Countries like Malta, Turkey, and Portugal are the easiest countries in Europe to get citizenship. These offer easy investment programs for you to invest in and hold citizenship without much fuss.
Advantages of Global Mobility
Apart from choosing your travel destination for the next vacation, global mobility has a number of advantages. It is a great option if you're looking forward to expanding your b business abroad. Let us explore some of the advantages below:
Visa-Free Travel
As the name suggests, Global Mobility allows you the freedom to move around the world without worrying about visa or entry restrictions. It is similar to having a vast array of destinations that you can explore and choose from, whether for yourself, your family, or for business purposes.
Business Opportunities
If planned, Global Citizenship can be a game changer for businesses or entrepreneurs. It facilitates and offers opportunities to expand your business worldwide and present yourself to an even larger audience group.
Access to education and Healthcare
Getting a quality education is a dream for many. Citizenship in some countries allows you the freedom to study and pursue a world-class education. Moreover, some of the countries also have top-notch healthcare facilities, which you too can take advantage of, being a citizen.
Tax optimization
Navigating the tax structures of various countries can be a complex task. Engaging in tax planning strategies that align with your financial goals can be a good option id you hold citizenship from various countries.
Political Reliability
In a world full of unpredictable happenings, global citizenship is your answer to stability when it comes to securing your funds and sometimes even your family.
In case of political unrest, a natural calamity, or a pandemic, you can ensure your family's safety by staying in a place that has not been subject to these.
Economic Diversification
Multiple citizenship can be an excellent strategy when it comes to safeguarding your wealth in the form of investments. It can help alleviate financial risk and increase stability in case of economic unrest.
Making the right choice
Although it all sounds as if it's just ready to call you to themselves without much fuss, it isn't.
Gaining citizenship in other countries is rather expensive and requires investments that may cost you a fortune, but I'm sure you're already aware of this fact now that you are reading these articles.
Each citizenship opportunity requires you to fulfill a number of criteria, indulge in hefty paperwork, take a lot of time and money, and much more. It always seems easy and good to go until you actually put yourself to it. However, It's not that of a headache if you really want it.
There are countries that offer citizenship-by-investment programs that require you to invest in their countries, and you can get citizenship in just five years. Moreover, it does not require you to pay regular visits a week or a year, which is good for these countries.
It is highly recommended to make informed choices, keeping in mind the laws and regulations of the country you are residing in and the country you are trying to invest in. Help yourself with suggestions from professionals and experts in this field in order to make the right choice.
Furthermore, if you are one of those interested in social work, this could be an opportunity for you, too. You can consider participating in volunteer programs in different countries and help people struck by disasters, conflicts, crises, or otherwise.
You can even make use of your global network to raise funds for children's education, healthcare, and other humanitarian initiatives.
Conclusion
Generating wealth is one thing while safeguarding it, and making sure that it is invested in the right place is another. Global Citizenship offers you a world without boundaries and borders, it's up to you to be thoughtful and choose wisely.
It is an opportunity for you to grow to unimaginable heights and expand yourself in the field of education, business, and opportunities.
However, the most important part of this is careful consideration of laws and regulations and making choices that fit your preferences and needs.
---