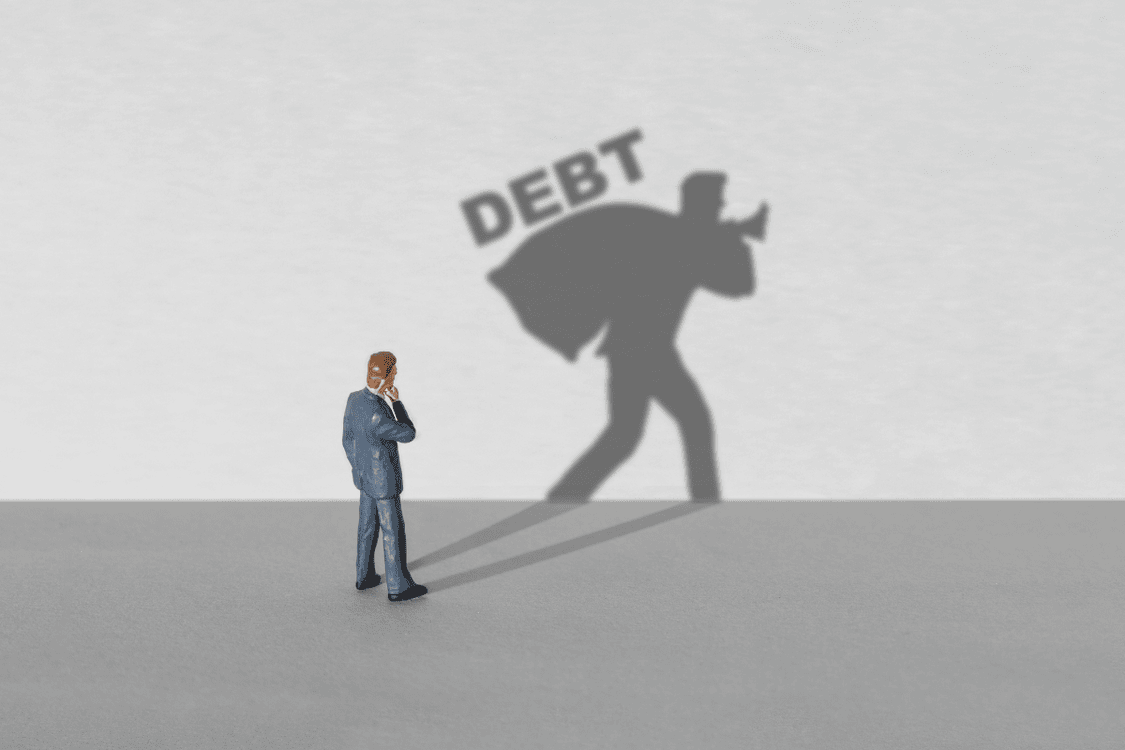 Debt and Personal Liability
What happens if you can't repay your debts, and what can you do about it?
If you're a limited company director, a sole trader, or an individual, finding yourself in a position where you can't pay your debts when they fall due can be scary.
While it can be all too easy to succumb to nightmares of debt collectors and bailiffs showing up to take away your property and disconnect your utilities, there are ways to alleviate the creditor pressure and work towards drawing a line under the debts.
The first thing you should do is avoid burying your head in the sand, realise that you have unpayable debts, and establish the facts.
Are you personally liable for your debts?
Words like 'bankruptcy', 'liquidation', and 'personally liable' often crop up when discussing debts and insolvency. Those not familiar with these terms could find them confusing if they're unable to repay what they owe.
There is some good news: if you're the director of a limited company and the debt relates to that company, it shouldn't affect your personal finances. This is because incorporating a business into a limited company introduces 'limited liability protection'. The protection separates the company's finances from those of its director(s), meaning, in lieu of personal guarantees, any debt the company accumulates shouldn't be passed onto the director(s) if the company becomes insolvent.
Sole traders have less of an advantage. Without the benefit of limited liability protection, an individual and their sole trader finances are one and the same, so the business' debt is the individual's.
Can my creditors take their money back by force?
If you owe  money to a third party, it should be repaid within the agreed time. Failing to do so means your creditors have the right to go after you for that money. How they choose to go about reclaiming what you owe them depends on the volume of the debt and who the creditors are.
While you may have heard of companies 'entering bankruptcy', this is likely in relation to US-based companies. In the UK, a company cannot go 'bankrupt', but will instead close through a liquidation.
Can you protect yourself from creditor action and repay your debts?
While the prospect of insolvency can be concerning for many, there are ways to alleviate the effects of unaffordable debts. Which way is best for you depends on your circumstances and the volume of debt.
For company debt where the core business would otherwise be viable, your company may be able to repay a portion of its debts in amounts tailored to what it can afford. If you speak to a licensed insolvency practitioner, they may suggest this be done through a Company Voluntary Arrangement (CVA).
Such an arrangement might not be appropriate if more substantial action is required, and the insolvency practitioner may suggest putting the company into administration. The process involves a nominated administrator overseeing the company's operations while trying to return it to a profitable state and often involves additional action once the process concludes.
If there is little hope of saving the company, then liquidation may be the best option to help draw a line under the debts. Creditors can wind a company up through compulsory liquidation, but the directors can voluntarily close the company via a Creditors Voluntary Liquidation (CVL), which can lead to a better return to creditors and closes the company in an orderly manner.
Sole traders and individuals can enter a similar repayment arrangement for business and personal debt. An Individual Voluntary Arrangement (IVA) is like a CVA but tailored to sole traders and individuals rather than companies, allowing the insolvent party to repay a portion of their debts at a tailored, affordable rate. Should that be unfeasible, they can either apply to make themselves bankrupt or ask their creditors to do so.
To summarise
Finding out you or your company is in debt with all the associated creditor pressure is undoubtedly an unpleasant, scary situation. Before you panic, though, you should determine the level of insolvency and whether it relates to you personally or a limited company you're the director of. Which situation is the case determines your personal liability for those debts and dictates what action you should take to alleviate them. Once you've established the facts, speak to a licensed insolvency practitioner for advice tailored to your situation before creditors start taking serious action to recover what you owe.
---