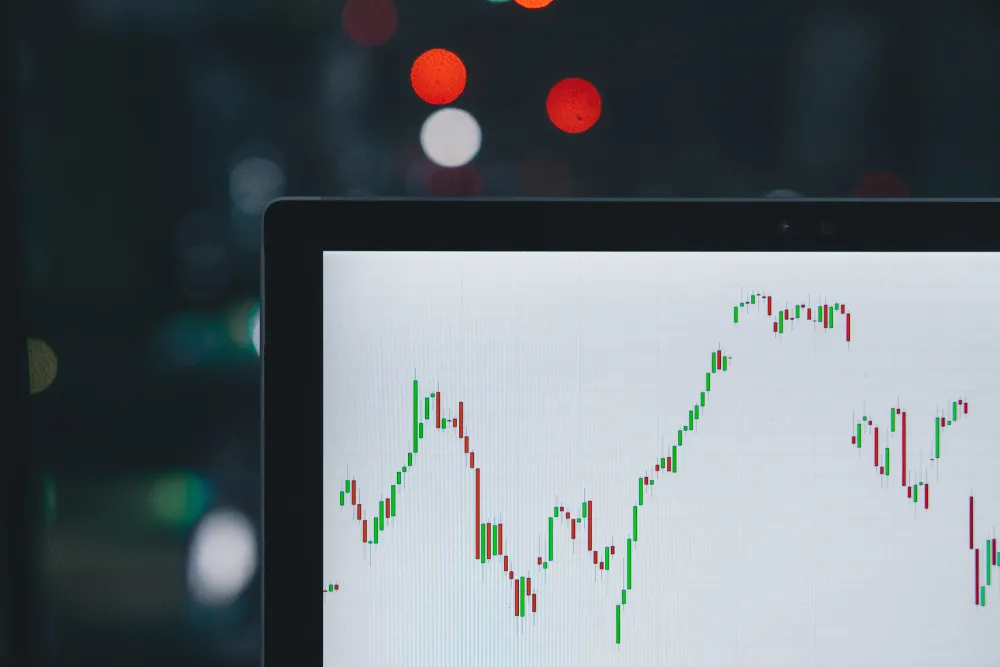 How to Determine if a New Broker is Safe: Choosing a Reliable Binary Options Broker


Trading can be a very lucrative endeavor. However, it also comes with its fair share of risks. One of the most significant risks is choosing the right broker to handle your activities. Even if you already have some experience with binary options brokers, how can you decide if a relatively new one like Exnova is worth a try? In this article, we will discuss how to determine if a new broker is safe and the main considerations when selecting a broker for binary options.
Determining the Safety of a New Broker

When it comes to picking a new broker, safety should be your top priority. Here are some factors to consider when evaluating the safety of a potential brokerage firm:
Regulatory Oversight

A reputable broker should be regulated by one or more financial regulatory bodies. This ensures that they adhere to strict guidelines and standards, which ultimately protect your investments. Examples of well-known regulatory bodies include the Financial Conduct Authority (FCA) in the UK, the Cyprus Securities and Exchange Commission (CySEC) in Cyprus, and the Australian Securities and Investments Commission (ASIC) in Australia.

Before signing up with a broker, make sure to check their website for information on their regulatory status. You can also use special services like the BrokerCheck feature provided by the Financial Industry Regulatory Authority. If you cannot find this information, it's best to look for another broker.
Reputation

The reputation of a broker is crucial in determining its safety. Look for online reviews and testimonials from current and former clients. Keep in mind that no brokerage company will have perfect reviews, but a pattern of negative feedback should raise concerns.

Additionally, you can visit online trading forums and communities to get insights from experienced traders. They can provide valuable information about the brokers they have used and their experiences with them.

Security Measures

A secure trading environment is essential for protecting your personal and financial information. Ensure that the broker uses SSL encryption technology, two-factor authentication, and other advanced security measures to safeguard your data.

Moreover, inquire about the broker's policies regarding the segregation of client funds. This means that your funds should be kept separate from the company's operational funds. In the event of insolvency or other financial issues, this measure ensures that your money remains protected.
Main Considerations for Choosing a Binary Options Trading Broker

Once you have determined that a broker is safe, there are several other factors to consider when choosing the right one for your binary options trading needs:
Trading Platform

The trading platform is where you will spend most of your time, so it's essential to choose a broker with a user-friendly and efficient platform. Look for features such as charting tools, indicators, and customizable settings to make informed trading decisions. Additionally, consider whether the broker offers a mobile trading app. This will enable you to trade on the go and monitor your positions from anywhere.
Assets

Binary options trading allows you to speculate on various asset classes, including stocks, commodities, currencies, and indices. Ensure that the broker you choose offers a diverse range of assets, as this will provide you with more opportunities to profit from market movements.
Payouts

Payouts are the returns on successful binary options trades. These can vary significantly between brokers, so it's crucial to compare the payouts offered by different brokers. Keep in mind that the highest payout may not always be the best option, as other factors like fees and trading conditions can impact your overall returns.
Fees and Commissions

Brokers make money by charging fees and commissions on your trades. These can include spreads, withdrawal fees, and inactivity fees, among others. It's essential to understand the fee structure of a broker before signing up, as high fees can eat into your profits.
Customer Support

Effective customer support is vital in case you encounter any issues while trading. Look for a broker that offers multiple channels of communication, such as email, phone, and live chat. Additionally, consider the availability of customer support – ideally, they should be reachable 24/7.
Demo Account

A demo account allows you to practice trading with virtual funds before committing real money. This is an invaluable tool for beginners, as it helps you familiarize yourself with the platform and develop your trading strategy. Choose a broker that offers a demo account with no time limit or restrictions.
Minimum Deposit and Withdrawal Requirements

Minimum deposit and withdrawal requirements can vary between brokers. Ensure that the broker's requirements align with your financial situation and trading goals. Keep in mind that some brokers may offer lower minimum deposits but have higher minimum withdrawal amounts, which could be inconvenient.

In conclusion, determining the safety of a new broker and considering factors such as regulatory oversight, reputation, and security measures are crucial in ensuring a secure trading environment. By taking the time to thoroughly research and evaluate potential brokers, you can minimize risks and maximize your chances of success in binary options trading. Remember that trading always carries inherent risks, and even the most reputable companies cannot guarantee profits.
---