Is it a good time to buy a house in the UK?
If you're looking to enter into the property market as a first-time landlord or want to expand your property portfolio, you might be wondering when is the best time to buy in the UK. In this article, you'll have all of your questions answered regarding the current property market and the experience of being a landlord at this point in time. It will also touch on the best time of year to buy a house in the United Kingdom based on seasonal demand.

For ideas of how other landlords are using their properties as investments, you can browse an online holiday rental site such as Rentola Leicester. Here, property owners can list apartments and houses to rent in Leicester for prospective renters to view, either as short-term or long-term accommodation. It's just one of the many user-friendly platforms that are available to landlords in the current day and age.

It's important to point out that this article is intended as a guide only and you should speak with a financial professional or property expert about your situation before making any decisions.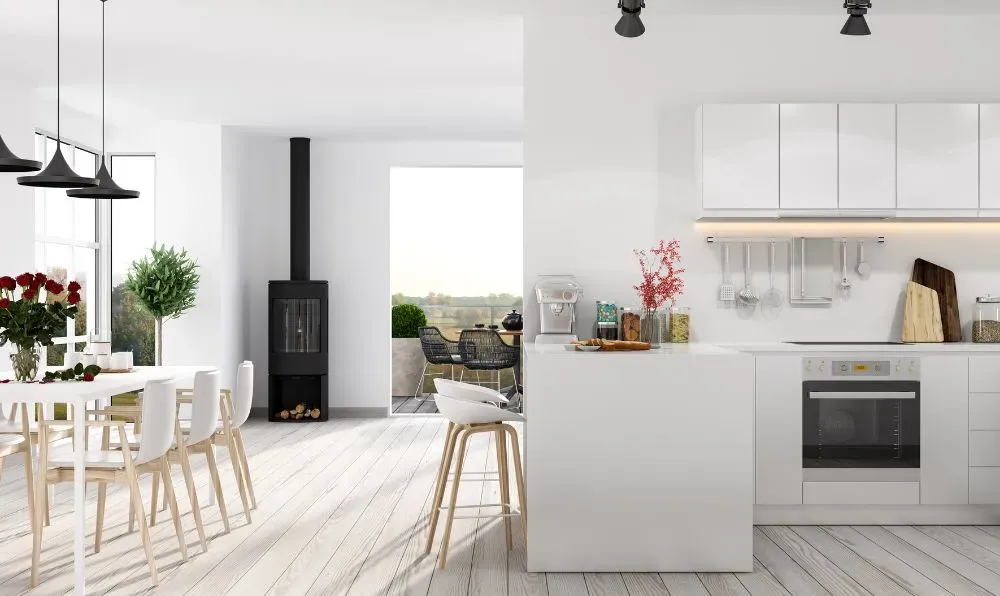 Current trends in the United Kingdom's real estate market
To decide whether it's a good time to buy anywhere in the world, you have to take into consideration the current property market. Following years of low mortgage rates and a relatively high growth in house prices, the rise in interest rates has led to a slowing of the market and, in some cases, a drop in property prices.
With fewer people looking to buy a house than in previous years due to affordability issues, there is less competition for the properties that are available. While some property owners are choosing not to sell at this time due to the market conditions, others are being forced to due to individual circumstances, such as a reduced ability to meet mortgage repayments.
This makes it a good time to buy for people who are able to afford the relatively high interest rates and who factor this into their decision. With some sellers being forced to reduce their asking prices due to a lack of interest, there are some good deals to be found for savvy buyers.
For landlords looking to expand their portfolios, it could be a great time to act and snap up a property while the market is at a stall. With the rental market currently thriving, there is little chance that you'll end up with a vacant property and the chances of getting a good return on your investment are high. Before taking the plunge, it's important to check what your monthly repayments will be and how this compares to rental prices in your chosen area.
The best time of year to buy a house in the United Kingdom
No matter where you are in the world, the best time of year to buy a house is whenever you are ready. That being said, there are a few periods when buying properties is more popular than others in the UK. These include the start of the year when prospective buyers are thinking about new beginnings and the early summer when the weather is more conducive to attending open homes. Autumn sees another peak in demand, with both buyers and sellers looking to make a move in time for Christmas.
Quieter times include August when lots of people head away for their summer holidays and late November/early December when most people are reluctant to enter into any contracts with Christmas on the doorstep. If you opt to buy during these periods, you might benefit from fewer crowds at open homes. On the flip side, there will probably be less properties available on the market.
Being a landlord in the current property market

In recent years, the reforms in rental laws and changing rules regarding energy efficiency have made some landlords question if it is worth the hassle. Amendments to tax obligations also mean that renting out a property might not be as profitable as it has been in the past. That being said, property still remains a good investment, particularly if you plan on holding onto your property for the long-term future.

With house prices expected to bounce back, you can still expect a healthy return on your investment. The continued demand for rental properties means that monthly rental income is likely to increase, although this may differ depending on where in the UK you are.

There's no denying that there are challenges associated with being a landlord in the current housing market, with ongoing maintenance requirements and local regulations to contend with. It's also true that dealing with tenants can be difficult at times, with the worst-case scenarios ending in legal proceedings. Finding tenants with a good track record who are with you for the long run is worth the upfront time and effort, as it will save you a lot of headaches and hassles down the track.


---