Sea View Property in Dubai for Investment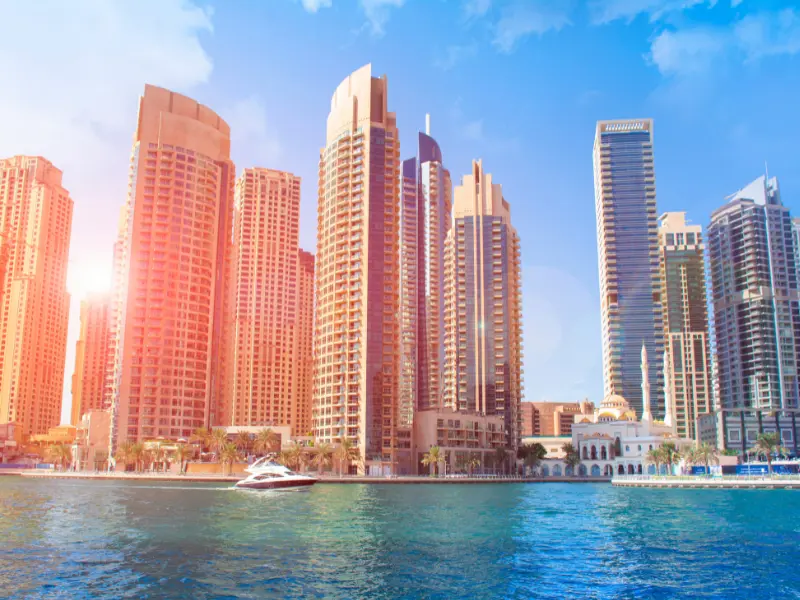 The sea coast attracts not only vacationers but also investors. Dubai consistently occupies a leading position among the cities foreigners choose to move to for permanent residence. Investing in real estate in Dubai is beneficial for some reasons. Today, you can find apartments for sale sea view in Dubai inexpensively in several dozen freehold districts. These are territories on the coast of the Persian Gulf in which foreign citizens can own foreign real estate by freehold.

Features of sea view property
Dubai is the largest metropolis in the world. A growing economy and a high standard of living attract expats. About 90% of the population are foreigners, which makes apartments on the sea, in Dubai, in demand. In recent years, there has been an increased interest in the emirate's housing stock, which contributes not only to an increase in sales but also to an increase in prices. Apartments in Dubai allow you to save money. The UAE has a fixed local currency rate, which guarantees the stability of the local market.
Among potential buyers, queues are formed for the most attractive offers from developers and local real estate agencies. This confirms the interest of investors not only in finished residential properties but also in off-plan projects. Highly liquid and profitable housing in popular areas with sea views brings substantial profits. To obtain it, you can buy an apartment in Dubai with a sea view in areas such as:
Palm Jumeirah;
Dubai Hills;
Jumeirah Beach Residences;
Jebel Ali and other coastal communities in the emirate.
Benefits of investing in Dubai
Gathered the undeniable advantages of investing in the UAE:
A stable exchange rate for several decades, regardless of the economic and political situation.
Absence of sanctions and political neutrality of the emirates.
Stable growth in real estate prices.
Various options for buying real estate, including installment and remote purchases through cryptocurrency.
Buying property in one of the world's most economically stable and secure countries.
Absence of many types of taxation, including income tax.
Constant stable demand for rental and purchase of housing.
Registration of a UAE resident visa for real estate property.
Guaranteed passive income for investments in rental property up to 10% per annum in foreign currency.
Registration of any real estate transactions with the Land Department. Documentary "transparency" and guaranteed data confidentiality.

Residential visa for purchasing a real estate in Dubai - how to get it?
A resident visa for real estate in Dubai is available to investors who already have one of the visas for temporary residence in the territory of the Emirates.
Conditions for obtaining a resident visa in the UAE:
The property must be residential or high-end office property located in prime areas of New Dubai (Free Hold Territories).
The property must have a value of at least USD 205,000. The cost is calculated per person or family. A visa is possible even when buying a home on credit if 50% of the amount is paid.
Commissioning of the real estate object and official execution of all necessary documents for the investor, as well as registration with the Land Department.
Correspondence of the size of the area of the object with the number of people in the family.
It should also be noted that to obtain a resident visa, it is necessary to continuously reside in the territory of the UAE since the absence of more than 180 days can lead to the cancellation of the document. Residents are prohibited from formal employment in Dubai. However, the whole family can obtain a residence permit.

How to find property in Dubai?
Emirates.Estate is a service that offers many properties for sale in Dubai and other regions.

The property database includes all types of apartments for sale in Dubai:
off-plan units directly from developers in the UAE;
resale units;
luxurious apartments;
budget options,etc.

All property listings on the website are verified and include detailed descriptions, photos, actual prices, and neighborhood descriptions.


---