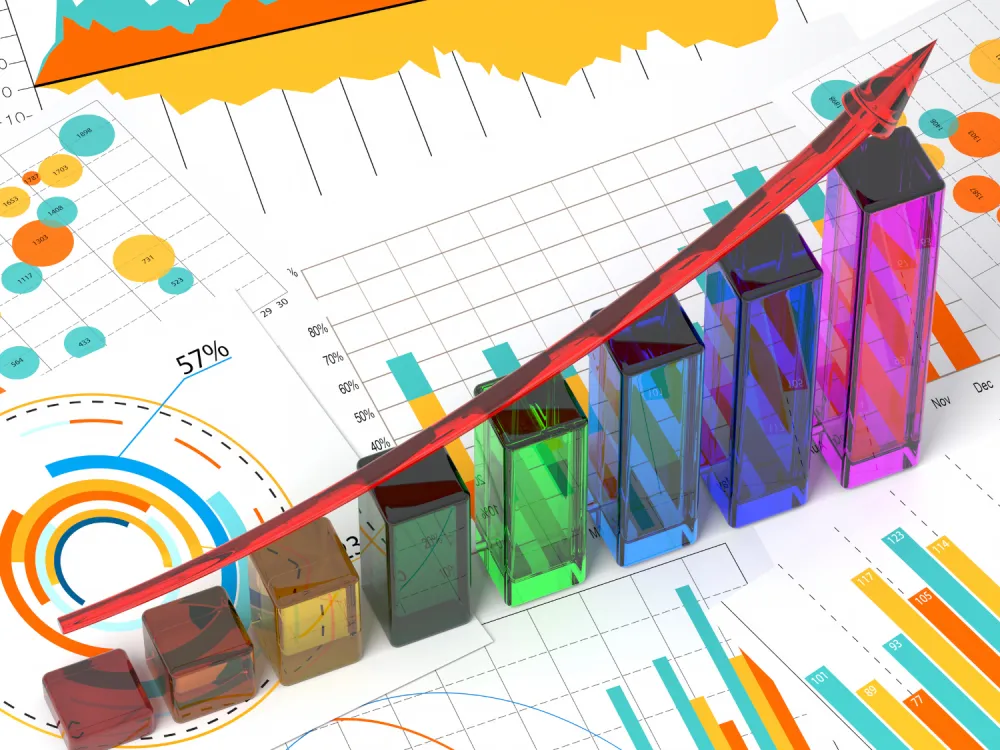 The Role of Data in the Economics of Marketing

Marketing is an essential part of any business or activity. This is done by promoting products and services, including market research and advertising. In this time and age, digital marketing is the focal point of any business. The rise of modern technology and the internet caused this shift from traditional marketing. That is why many digital marketing agencies emerged to help businesses in their endeavors.

When doing business, it is essential to focus on your marketing. Knowing the top digital marketing agencies in the UK will help you decide which digital marketing agency you will work with. Having this knowledge will help in your marketing strategies. In turn, this will ensure the growth of your business.

Data plays an important role in the economics of marketing. This is vital information that can make or break any business. Having sufficient data can cause a positive shift or change in your marketing performance. Before we go into the specifics, let us first explore how useful data is in the economics of marketing.
Data is unique from other resources
Marketing uses many resources like land, labor, and capital. All of these might be helpful, but data offers a few things that these inputs cannot.

Data is accessible to all, which makes it easier for many businesses to gain information. These data can be found on different statistics sites, credible informants, and digital marketing agencies. The information gained will supplement the existing marketing strategies of any business.

Data is also abundant, which makes it useful for countless people and companies. Various data are available for everyone. This makes it a reliable resource for any company. Furthermore, countless usage of data does not deplete its effectiveness. This can continuously boost a company's performance, unlike inputs such as labor and capital, which can be exhausted.

Overall, acquiring data will positively affect the marketing economics of any endeavor. Now, do you want to know the ways in which data will help your marketing? If so, sit tight and read through the 3 ways we have for you:

Having data…
Identifies the effectiveness of your marketing strategies
Data will be your companion whether you use digital marketing or traditional marketing. Having economic data will help you know how effective your marketing strategies are. This will help your marketing team know what moves will benefit your business the most. Having data will also aid you in identifying which strategies are a waste of time and short-lived.

Data like statistics will also help you choose which marketing strategy to use for your business. An example of an effective marketing strategy is content marketing. In 2020, 17% of global marketers stated that content marketing is the most effective approach in digital marketing. Having data like this will give you the best option to choose as your strategy.

Having economic data will also help you know if the increase in your sales is due to your marketing strategies or other factors. There can be cases where the increase in sales is caused by the economy or by different trends in consumers.
Determines the best time to launch a campaign
Acquiring data on macroeconomics and its forecasting will help you know when to launch a campaign. Having this information will determine the ideal period for you to have the best return on your investments. You will know when to anticipate the most from consumers.

Although seasonal campaigns have their benefits, doing focus campaigns can be more helpful to your business. Knowing the estimated period for maximum consumer spending will give you opportunities to launch campaigns that will cater to the specific needs of these consumers.

However, knowing the best period for a campaign is lacking when data is not used properly. For a digital marketing strategy like social media marketing, there are proper steps to take. Doing these steps will ensure that the data you have will be used at its potential.
Helps every company with their subjective needs
Having access to data will cater to every endeavor's needs and goals. Whether you are a small or big company, having multiple data will supplement your agendas.
For small businesses and companies, data can provide them with information on the best return on investments for a certain time, marketing strategy, or type of goods and services. This will help them get the right loan to start up their endeavor, which they would also be able to pay based on the data they have.

Hence, overspending will be prevented. Going over the budget will also be avoided since small businesses will be informed of their actions.

On the other hand, large companies dominate the market most of the time. In 2021, there were around 351,520 large companies that had more than 250 workers. This data shows us how large companies prevail in the market. For a large company, having data like this will help them determine how they will stand out from the rest. With countless competitors in the field, acquiring data on their numbers and their strategies will help you make your next move.
Final Thoughts
Data plays a vital role in the economics of marketing. Of course, one should not settle for any data alone as it should be informative and imperative. It is important for any endeavor to look for the right data and use it to their advantage. When a company finds its way with data available, it will be able to do much more for its marketing and its economics.

---