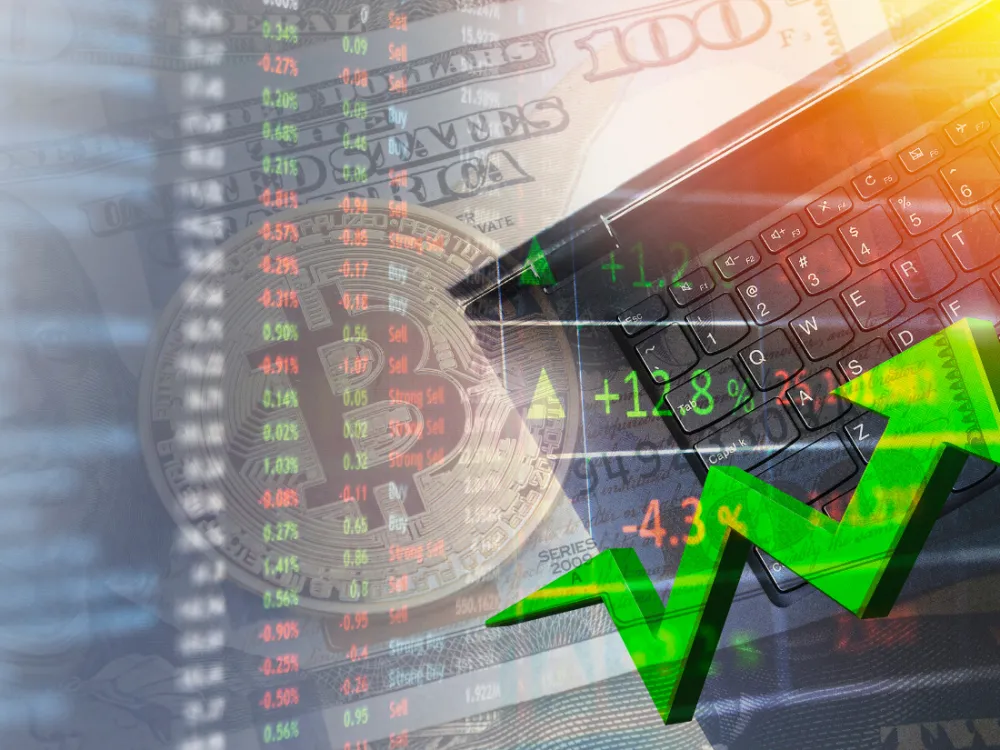 Unlocking Early Access: A Guide To Getting New Cryptos Before They Hit The Market
Ever since the price of Bitcoin, the number one cryptocurrency, skyrocketed, almost every crypto enthusiast wants to jump on other coins that show similar prospects. This is to avoid having the same 'regret' they felt in their failure to jump on the Bitcoin project when it was just upcoming. As such, many are looking for new projects they can jump on while still in their early stages.
The issue now is discovering new crypto listings before they hit the market.
Well, don't worry; this write-up aims to explore how to get a coin before it gets listed. So, if you need help with cryptocurrency projects that are just upcoming, then this guide is for you. Read on and enjoy!
Carry Out Extensive Research On Official Websites And Whitepapers
One of the most effective ways to discover new projects is by conducting comprehensive research on the official websites of crypto listings. This is because several upcoming projects dish out detailed records of their scheduled token launches and potential use cases. By researching this way, you can get a general overview of the project's vision and deduce its chances of success.
In addition, sometimes, some developers may add certain clauses to the release of their projects. It could be a limited pre-sale order or airdrop that allows you to get new listings at discounted rates or even as a free token. It could also be that they will enable you to mine the coin for free or carry out simple tasks to get more coins.
Whichever is the case, go to the official website and subscribe to their mailing list for constant notifications on the product.
Join Digital Currency Communities And Telegram Groups
Another efficient way to find new coins before they hit the market is by being active on online crypto communities and Telegram groups. By joining these crypto-focused communities and groups, you meet fellow enthusiasts eager to discuss and expect new projects.
However, don't join just any Telegram group. Ensure you join those that are reputable and have a high number of active members. Engaging in communities this way thus provides you with a constant stream of information regarding upcoming projects.
Look Out For Social Media Platforms
Keeping an eye on social media apps is another way to get information on new projects with the potential to break the internet. Developers, founders, and influencers of crypto often use these platforms to make announcements and update enthusiasts on upcoming projects. And usually the most commonly used platforms for this are Twitter and Discord.
You can engage with the developers on Discord project communities and channels to gain insight into new coins. Conversely, Twitter is best used with keyword notification settings that will alert you when new cryptocurrencies are released.
Make Use Of Data Aggregators Focused On Crypto
Another way to discover new projects is by monitoring tracking sites focused on digital currencies. These sites combine data from various sources, verify them, and use those to provide comprehensive info on new projects. This way, you can learn about new coins before they are listed on exchanges.
By leveraging these platforms, you can filter your search for new cryptocurrencies based on criteria such as market cap, trading volume, and upcoming token sales. You can then use this to unlock information about the potential listing of new coins and tokens and their purpose, technology, and team members.
Monitor Exchange Merchants
Cryptocurrency exchanges or exchange merchants in general are one of the best places to get new digital assets before they hit the market. This is because these exchanges serve as a platform where coins are bought and sold. And while they usually list the popular digital currencies, they also sometimes include new projects.
Thus, if you are in search of new coins to purchase, you can begin from there and regularly check for new and emerging listings. One of the best ways to ensure you don't miss out is to turn on post notifications on these platforms so you get informed as soon as new listings arise.
Join Crypto Launchpads
Crypto launchpads are, in simple terms, platforms or sites that fast-track the launch and token sales of new projects. These platforms help carry out extensive vetting of projects to provide a safe environment for investors and enthusiasts to participate in token sales. Thus, joining such launchpads gives you early access to vetted projects and boosts your confidence in their reliability.
In general, it is best to join the certified and well-renowned launchpads. This is so you can get a carefully curated list of projects and information on their goals, tokenomics, and technology. It also comes in handy to first get familiar with the platform's policies because you'll need their native tokens to join the launchpad token sales.
Conclusion
If you wish to purchase new digital assets before they get listed, you must be on the ground actively doing research and carrying out due diligence. By using the points mentioned above, you can reduce risks and make well-informed decisions.
Further reading: Crypto's Powerful Effects on the Global Economy

---