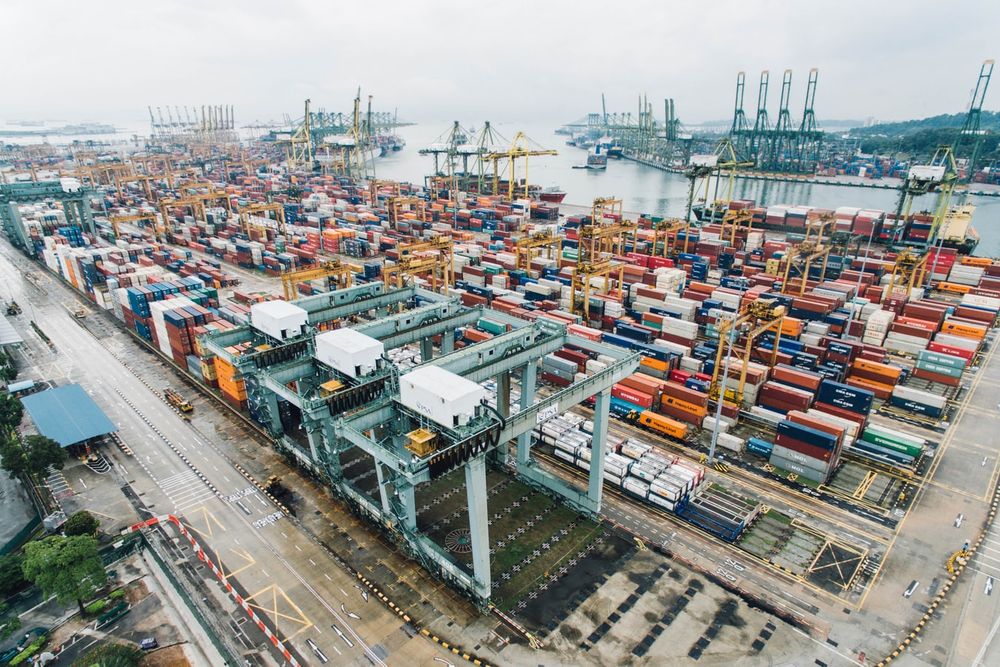 Global Merchandise Trade Projections for 2020 and 2021
Global Merchandise Trade Projections for 2020 and 2021
The outlook is extremely grim for the rest of this year and for next year as well for global merchandise trade. This is the result of Covid-19 creating the biggest economic calamity since the Great Depression of 1929. We are left wondering how this tragedy will affect trade for the rest of 2020 and 2021.
A Dive in Trade
Currently the restrictions that were implemented a few months ago are now being lifted. This should help the economic outlook improve within the next few months. Still, the numbers that are coming in make for grim reading. According to the World Trade Organization, it's estimated that we will see a trade slump between 13% and 32% this year, making it worse than the G.F.C. of 2007/8.
Nearly every nation is affected because the world is so highly dependent on international trade. Asia and North America look like they will suffer the most. This is in the context of a slowing economy in 2019 well before the coronavirus hit. But a swift recovery is possible, as history has shown.
Global Projections
Both President Harding, 100 years ago, and President Truman, 75 years ago, stimulated the U.S. economy by slashing taxes and spending. The policies that governments adopt will have a direct bearing on the recovery process that is already underway. At the moment, the emphasis seems to be on relief packages which do precisely that: relieve. With social restrictions still in place, the economy will continue to be handicapped.
This will have an effect on businesses' confidence, an essential element needed to boost economic activity. Double-digit dips in economic output are the norm at this stage. A look at job loss estimates around the world justifies this gloomy outlook. What makes this scenario especially complicated is the collapse in the price of oil. The price of a barrel of oil has became so low at one point that oil companies were paying people to take it away because they lacked the storage space. This will deeply affect the economies of Russia, Iran, Saudi Arabia, Norway and Venezuela, which are all highly dependent on the price of oil.
Already, Saudi Arabia has tripled its Goods and Services tax rate from 5 to 15% in order to deal with the financial shortfall. Similar measures will likely be undertaken by other countries to meet the challenges posed by this crisis.
Industry-wide Effects
In countries which have  manufacturing industries, the concern is that social distancing rules will make it difficult for these industries to revive successfully. Such countries as China, Malaysia, South Korea and Mexico will all be affected whether they suffered from it in a moderate or catastrophic way from Covid-19.
One big winner in all of this is the home delivery business and all those who can provide trade through this medium. This should come as no surprise as this industry was already set up before the crisis hit. This has kept trade going and people will likely keep buying online since the last few months have formed a habit for many. So long as the goods can be home delivered, then merchants should be able to adapt to the current circumstances.
With the shutting down of transportation, the effect to merchandise trade has been devastating. This is the main cause of the calamity that we're facing since transportation is the most vital industry of all. If tourism is banned, then these tourists won't be buying goods from the local malls and shops – a vicious cycle. Purchase Manufacturing Indexes are highly reflective of this trend. Given that the standard is measured at 50 then the March figure of 43.3 which is shown by JP Morgan indicates a catastrophic downturn that can be classed as a once in a lifetime event.
Conclusion
It will be interesting to see what happens next and whether businesses can recover in a short amount of time. We'll need to watch reports closely in the coming months, but the underlying fundamentals are much sounder than they were in 2008 and 2009 during the G.F.C. when a severe credit crunch caused a financial meltdown. In this crisis, a global pandemic stopped trade in a physical manner and once these physical restrictions are lifted then the economy should recover quickly. The desire and committment is there to do it.
Not all recessions or depressions are the same, a key lesson of this crisis. This has been a unique experience which we are unlikely to experience again in our lifetime. But as the late Robert Kennedy Jr. said, "In 6 months time everything will be different."
---