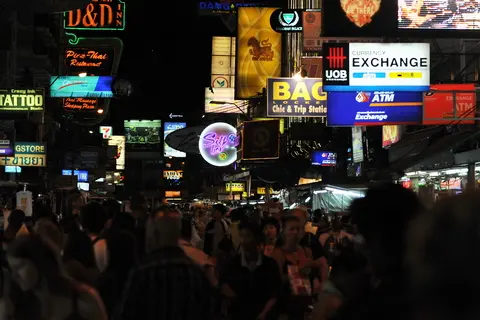 The ultimate gap year guide
GAP YEAR
The Ultimate Gap Year Guide – Everything you need to know
Written by Perfect Statement
Life almost never goes to plan.
There are setbacks and hurdles at every corner. Not getting the grades you needed or not getting into your dream university is just another stumbling block.
Get up off the ground. Dust yourself off. And let's work out what to do next.
Taking a gap year & reapplying
Most students will bounce back from disappointing grades or UCAS rejection by taking a gap year, and reapplying. They'll take a year off, go explore the world, get a job or spend it improving their UCAS application & A Levels grades. And come back stronger than ever. More enlightened, more mature and with offers to even better universities.
Others choose the gap year route because…why not!? When else do you get the opportunity to travel, learn new skills and work on yourself?
Will universities care if I take a gap year?
The only instance where taking a gap year is a disadvantage is if you don't do anything with it! If you lie around at home eating cheese for a year, universities will stereotype you as lazy or unambitious.
But if you spend your gap year working, further studying your subject, starting up a new side hustle, learning a foreign language or volunteering abroad…a gap year could actually turn into a serious advantage, demonstrating to universities your independence and drive to improve.
Of course, you'll need to mention all of this in an updated personal statement when you resubmit your UCAS application.
If you're not sure how to include your gap year plans, Perfect Statement offers expert guidance on how to submit the perfect application & dozens of example gap year statements from successful Oxbridge students.
Won't I be too old?
Nope!
25% of university students in the UK have taken gap years.
Remember, for European students, gap years are the norm and in many Asian countries, army service is mandatory, so you'll see plenty of Singaporeans starting university at 22+.
Age just isn't an issue. Nobody will think you're "too old" – except perhaps you!
Okay…but WTF should I actually do on my gap year?
A year off, all on your own, is a long time. 
You can't just fill it up playing video games or on social media – you need to do something. Especially while all your friends are away at university.
There are quite a few options.
Travel
Yes, the cliché gap year abroad:
Jokes aside, this is a wonderful way to spend your gap year.
You'll learn essential "adulting" skills like budgeting, organisation & planning.
You can head over to Colombia & learn Spanish, visit Bali and learn scuba diving or chill out in Australia.
Whatever's on your bucket list, this is your opportunity to go do it. You'll mature fast, become super independent and get perspective on the world.
The only problem is…$$$.
You can keep costs low by staying at hostels, interrailing and Work Aways (you work a few hours a day at a farm or a school…and in return you get free accommodation!)
You can find more travel ideas here.
Get a job
Part-time, full-time or freelance, getting a job will help you work out what career you want and help you save up precious $$$
You can work freelance, completely online, only taking on work when you want to do it using sites like UpWork.
Tutoring is a very rewarding way to earn money – here's a list of sites where you can start your tutoring career.
If you're interested in entrepreneurship, StartUpJobs is a great place to find work placements at fast rising startups.
Big corporate companies (like IBM, Deloitte, P&G etc.) all offer gap year programmes to students who've just finished their A Levels. You'll get paid but even better…these companies may offer to sponsor your degree or guarantee you a job after you graduate!
You can also find more work placements and internships in the UK or abroad here.
Retaking A-Levels
Your school will likely let you sit in on classes if you do want to retake.
But there are definitely more effective study methods! YouTube is an excellent resource, online A-Level courses like Up Learn and SnapRevise, hiring a private tutor, or studying backwards from exam papers.
Retaking is an opportunity to rethink your entire revision approach. Get off to the right start using these science-backed revision tips.
You can also ditch one of your previous subjects and take up an entirely new A Level.
Warning: if you plan to spend your entire gap year retaking your A Levels, make sure you mix it up with other activities to show personal growth! See our full activity list here.
Reapply
Don't forget to reapply!
You'll need to resubmit your entire UCAS application and update your personal statement to include your new and exciting Gap Year plans.
You can find example gap year personal statements from successful Oxbridge offer-holders at Perfect Statement.
Hopefully you've got a flavour for what you could do on your gap year. See here for a more comprehensive list of activities.
---