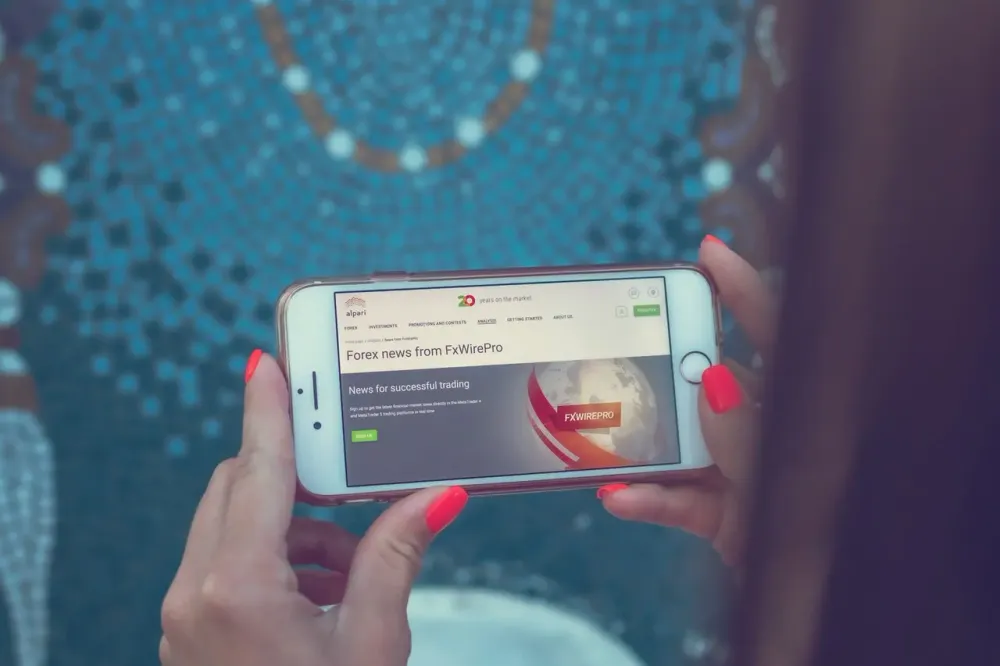 3 PROVEN WAYS TO BENEFIT FROM A FOREX BONUS
Forex trading remains one of the most profitable businesses in the world. After all, it accounts for trillions of dollars and anyone lucky enough to get a share of this can live a comfortable life. Any industry with such promise attracts a lot of attention. And it's no surprise that more brokers are inching into this business, hoping to eke a living from your trades. To ensure that you get something in return, they offer incentives such as flexible deposit minimums and reliable trading platforms. More recently, they have focused on the forex bonus, which is essentially free money to use in your trades. However, not many people understand how to use this bonus. And the chance to get the most out of it evades them as soon as they get the bonus.
Let's consider the 3 ways the forex bonus works to your advantage and how you should use the next one your broker throws your way.

Exploring a Site
Before choosing any forex broker, we recommend that you read about it and get as many reviews as possible. In this regard, you should focus on:
Its overall reputation: Reviews say a lot about a broker, and the more positive they are, the safer your money is. But don't just go with what you find on the broker's site – most of these comments can be doctored by the broker. Instead, look at third-party reviews. Do you like what you see?
Its customer service: Can you count on the staff to cater to your concerns when they arise? You don't want to work with a broker that takes eons to respond to queries.
As much as focusing on these factors will help you understand a lot about a site, they don't tell you what your experience will be. But the forex bonus allows you to explore a site without risking your capital. You can check it out, see if you like it, and close your account if the experience is not satisfactory.
That's the first way to make use of this perk.

Embracing the Learning Curve
Many people joining the forex industry haven't got a clue what it involves. All they know is that there is a lot of money in it, and they also want to get a chunk of it. Does this sound like you? Or are you a seasoned trader looking for a bonus to explore more trading options? Either way, that's an excellent way to use the bonus. You can use it to trade and see how that goes. In this way, you can avo
id risking your actual money when experimenting with a trading strategy. But if you are a total newbie, we recommend starting with a demo trading account. It works like an actual account, only that the money is not real. Once you have graduated from this account, you can use the forex bonus to trade for real money. After all, if your trading strategy works, you will get actual money which you can reinvest in more trades. It pays to use this bonus wisely, which brings us to our third point.

Increasing Your Profit Margins
Suppose you have $500 to use in a trade. It's not tiny, but it's not sufficient to give you a considerable profit margin. Now, assume you register with a broker who matches your initial deposit by 100% up to $500. In that case, you would end up with $1,000 to use on trades. It allows you to either go all in or break up the cash into smaller trades, depending on your trading strategy. What's the perk here? – You get to lower your risk while increasing your trading capital. If your strategy works, you get to keep all the earnings from the $1,000, yet your investment was only $500. And that sets you up for much higher trading margins if you stick to a sound strategy.

What To Know Before Accepting a Bonus
While a bonus may seem like the right step for your trading strategy (which it is), you should know that there are terms and conditions tied to these perks. As such, you must always read the trading terms to understand just how much you need to trade or what you need to do to access the bonus and your earnings. While at it, also learn the differences between the bonuses. The most common ones include:
The no deposit bonus: You get free money once you register, and if you trade right, you get to keep the profit. As such, this bonus would be great for anyone who wants to explore a site or try a new trading strategy.
The deposit bonus: In this case, you need to part with some money for the broker to match you based on a percentage or a fixed cost. It works best for people who want to increase their trading capital.
The volume bonus: Here is another perk geared at people who want to boost their trading capital.
There are many other options offered to regular traders so you can keep your eyes open for what can help you further your trades.

The forex trading bonus allows you to test new platforms without putting your money on the line. You can also check out what a broker has to offer before going all-in with real cash. And if you use it wisely, it can help you increase your capital to build your account for much bigger trades. Use this bonus to learn and grow in your trading career – all the best.
---