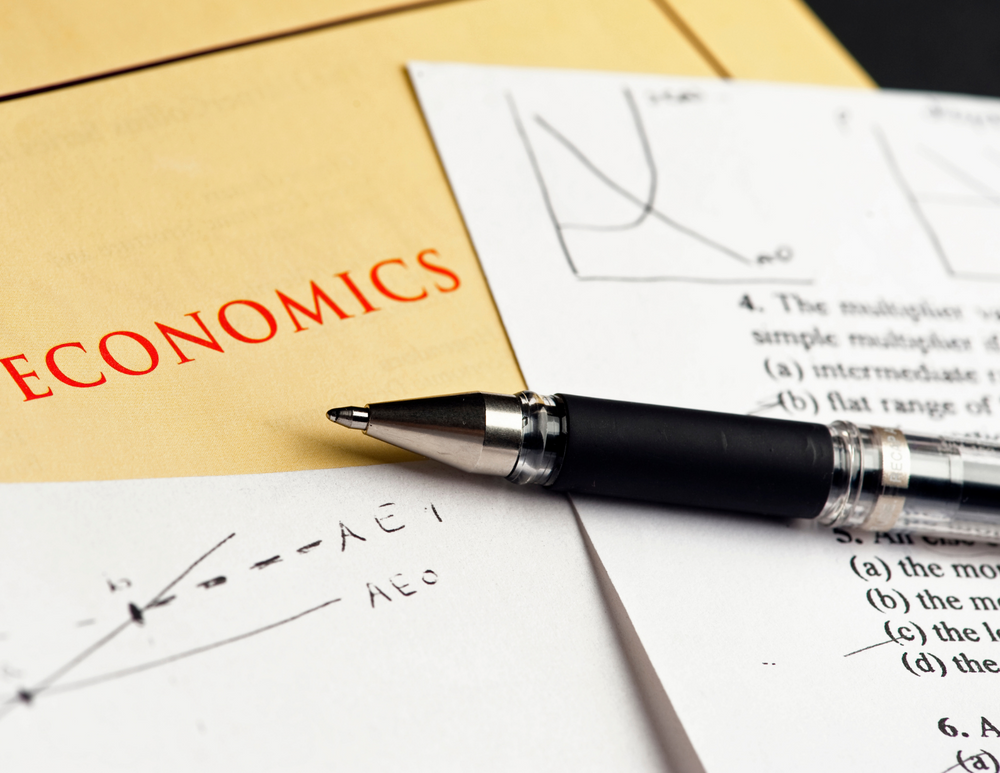 7 Strong Reasons to Study Economics
Economics may seem like a dry subject but, once you start studying it, it certainly piques up your interest.
By studying economics, you acquire an in-depth understanding of statistical as well as mathematical skills that you can utilize to solve various business problems.
As a whole, economics is a study of people. It is a social science that enables you to understand how people in society manage their scarce resources. Economics can be divided into two different levels; Microeconomics and Macroeconomics. Microeconomics studies the behavior of individuals and how they make decisions, whereas Macroeconomics refers to the circulation of money around the entire country. But, why should you study economics?
7 Strong Reasons to Study Economics
You learn how the world functions
When you study economics at a school or university, you see the world with a new perspective, and you get a sense of how it functions. You get better insights into the world's issues such as inflation, interest rates, taxation, and unemployment that can deeply affect our day-to-day lives.
Studying economics also makes us understand how the world is constantly changing. You get to understand the possible threats and opportunities that might come your way in the near future.
You increase your chances of getting a successful career
Not only the United Kingdom, but the entire world is seeking highly efficient economists. An Economics degree can take you to new heights of glory with respect to your career because it has a well-managed job market.
With this degree, you become an economist, data analyst, market research analyst, market development, stockbroker, consultant, statistician, and much more. According to the S&P 500 CEOs analysis, we found that there are many more chances to be a CEO if you have an economics degree. Now, who wouldn't want to be a CEO?
You understand your own habits of buying a certain good
When you start understanding the concepts of Economics, you start applying those concepts in your daily life. For instance, you understand your Willingness to Pay (WTP), which is referred to as the maximum amount you're willing to pay to buy a certain good or commodity.
In this way, you get a hold of your own purchasing power and behavior and, as a result, you can make sound economic decisions. An academic essay writer Lauren Bradshaw from CustomWritings states, "A simple grocery store visit becomes filled with economic references and analytical ponders."
Your vocabulary expands
There are a bunch of words in the English vocabulary that you wouldn't understand if you don't take up an Economics course at school or university. For example, we have scarce resources that mean limited resources, the opportunity cost that means giving something up to obtain something, and then we have the most common term used in Economics, an equilibrium that is the price at which both demand and supply become equal.
Even if you don't use such words on a daily basis, you get an idea of how the market dynamics work and how they can be applied to a certain organization.
You acquire a plethora of knowledge
The field of Economics is highly diversified, and you can get tons of knowledge by studying just one subject. Economics not only pushes you to learn more about the world's economy but also makes you understand how the world's economy works. You get to learn about the major economic crisis and how you can deal with them.
Economics opens myriads of opportunities and career paths because it covers a broad range of fields such as Psychology, Politics, Mathematics, Sociology, International Relations, History, and Business. In this way, you acquire a plethora of knowledge that will always come in handy.
You learn to leverage Economic tools
In Economics, you learn a lot of economic theories and tools, but did you know that you could apply those tools for effective decision-making? For example, in Economics, you learn a tool named conjoint analysis. It is a statistical tool that helps you figure out consumer demand for a certain product or feature. You'll be surprised to know how people make feature VS price trade-offs in their daily lives.
For example, if you work for Apple Inc. and you need to know which features of the iPhone will people want you to improve, you can use conjoint analysis to get the answers. With the help of this analysis, you'll see which improvements your customers care about and how they benefit the company.
Economics prepares you for Grad School
Economics not only helps you in your personal and professional life but also comes in handy when you go to graduate school. Studying economics can enhance your skill set and provide you with abundant knowledge about how you can solve problems at the macro level. This approach helps you if pursuing a degree in MBA and other Master's level degrees.
MBA includes a vast number of courses such as accounting, finance, marketing, management, and most importantly, economics. So, if you want to pursue an MBA, and you've already studied Economics, you'll be one step ahead of the rest of your classmates. Moreover, when you know the fundamental theories and concepts of economics, you'll know if acquiring a Master's degree is worth your money or not.
A piece of advice to the Students
Talking about employment opportunities driven by economies, they are vast! But in order to acquire any one of them, you need to develop a special skill set that will make you stand out from the rest of the crowd.
No doubt, economics will change your life for good, but if you want to pursue a career in this field, you need to know about everything that has been going on around the world. Whether it is about history, international relations, consumer behavior, and the politics of your country, you need to have a good grasp of it. Looking at the major reasons to study economics, we suggest you start learning about them right now.

---