Best Free Sources to Navigate the Financial Markets
Every day more people realize that there is money to be made in financial markets, and new traders are joining these markets every day. One of the most common challenges for new traders is knowing where to start or what to look for.
Trading in financial markets requires a unique skill set and knowledge, and having access to free platforms, gives you a better chance of navigating the market. These platforms or sources provide traders and investors with more knowledge and insight into what goes on in the market. In most cases, it also provides an environment where like-minded traders can share information and trading experience.
There is a wide variety of free sources or platforms that traders can use online, and these are the top forums covering various financial markets.
Best Free Sources of Information for Trading
Trade2win
Trade2win is a financial trading forum based in the UK with over 250,000 followers. The site's objective is to become a place where traders can communicate with each other, exchange strategies, and learn what it takes to make profitable trades.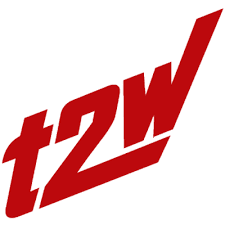 The forum covers different markets such as forex, crypto, futures, indices, equities, stocks, and options, along with various trading strategies and technical analysis. The homepage of the site features six different forum boards for easy navigation. you will find the following:
Reception: this subforum is for traders new to trading or new to the platform. Here, you have access to the trading journals of other members of the community and their everyday experiences in the market.
Markets: this section addresses the different financial markets making it easier for users to find other traders discussing topics they are interested in.
Methods: here, traders are given insight into trading strategies like swing trading and technical analysis. Users also have access to information on key non-technical areas of trading like the psychology of trading and money management.
Trading careers: traders use this section to organize meetings, and discuss trading firms.
Commercial: this section allows you to explore trading software, trading indicators, and systems.
Off the grid: traders who want to make friends on the forum and discuss non-trading topics, can explore this section.
This forum is great for beginners who want to have a good foundation and gradually expand their knowledge.
Reddit
Reddit is home to some of the most popular and active trading communities. Using forex forums, such as Reddit one of the best free sources for information about various financial markets but you also have to be careful who you listen to as there are a wide variety of traders in these forums. At times, trading communities on Reddit could influence the activities of institutional investors.
According to HowToTrade.com, Reddit is one of the best forex forums. Even though the traders' experience varies a lot, it comes with great value for those looking to learn how to navigate financial markets such as forex.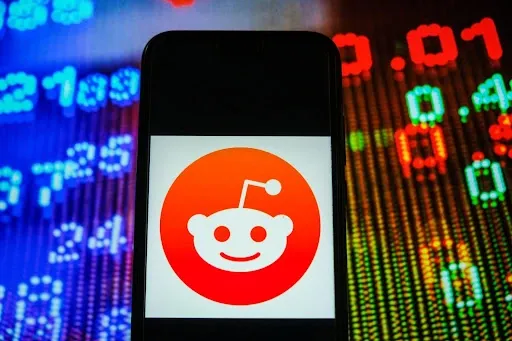 Why use Reddit
Interesting trading communities.
Excellent source of varied information on different areas: You can find relevant news for technical analysis, discover tips on how to increase the effectiveness of your trading strategies, and discuss with other users.
Assurance of accurate information because of Reddit's strict policies on fake news.
You can join several trading subreddits at once.
However, finding information on Reddit can be a bit tricky for beginners as it is not easy to build a watchlist. Also, there is a high volume of information coming into the platform regularly, which can be overwhelming, but if properly filtered, it can turn out to be a valuable source of information.
Some of the best subreddit groups for trading the financial markets include:
r/Forex
r/ForexFactory
r/wallstreetbets
r/stocks
r/AlgoTrading
r/options
r/FuturesTrading
Twitter
When Twitter first broke, it was largely viewed as a fun social platform where users could share updates with friends and family. But it slowly developed into a digital town square where users can get access to breaking news all around the world.
For traders, Twitter provides an active online community where financial matters from investing to trading can be discussed.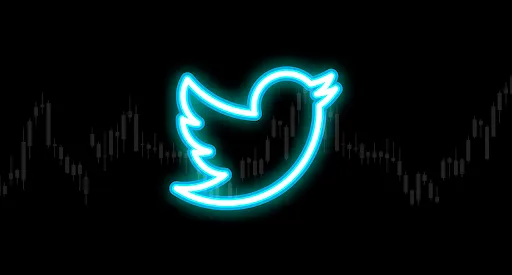 Why use Twitter
Access to resources: On Twitter, traders can find educational resources like newsletters, podcasts, and blogs that can increase their knowledge and skills.
Connect with other traders: You can easily follow the accounts of experienced traders and interact with others in the threads.
Follow interesting topics: Apart from following other accounts, Twitter allows users to follow specific topics they are interested in from any financial market. This means that all the latest information regarding that topic appears on their feed without having to search it out.
For instance, traders interested in forex follow the topic #forex and receive around-the-clock updates.
Generate new ideas: Twitter provides a platform for traders to exchange information and ideas. By following other accounts and topics, you can discover what other traders are doing or trying to avoid. You can glean valuable information from the ideas and actions of other traders and use it to develop your trading strategy or modify what you already have.
Some traders make trading decisions purely based on the relevant news bulletins gotten from Twitter, but it is not advisable to follow that trend. Instead, use the information to monitor the market and determine what impact it has through technical analysis before making any trading decisions.
BabyPips
From learning the basic terms to deciding which security to trade along with risk management, trading can be difficult. Baby Pips simplifies the process. BabyPips is an online forum dedicated to helping and informing traders about what it takes to be successful traders. It offers easy-to-understand educational content and makes it possible for traders to achieve the best results when they enter the trading world.

The resources on the site are broken down into different levels depending on the experience of the trader. Some of the subcategories are:
MarketMilk: It is a piece of onsite software that enables traders to compare real-time data of different major currencies along with minor currencies in graph or chart form. It is simple to navigate, mobile-friendly, and useful for making major trading decisions.
News: This features multiple weekly articles, currency session watchlists, and weekly currency reviews. You can also find relevant news regarding various financial markets.
Education: This section provides a school-like progression through the fundamentals of trading. The topics are broken down into skill levels, and there are quizzes after each topic for users to test their knowledge. This section is also completely free.
Forum: Here, you can interact with other traders and users of the platform. The Lobby: The subforums are divided further into various categories making it extremely easy for traders to get involved and find direct answers to pressing concerns. It is also a very active community.
Tools: BabyPips comes with various calculators that are easy to use.
BabyPips is, by far, one of the go-to places for new and experienced traders and one of the top free sources of information for those that want to successfully navigate the financial markets.
Investopedia
Investopedia is known for its high-quality content on various financial markets. Experts across various fields come together to contribute information that is trusted and reliable. Most of the content is written and reviewed by people with industry experience.
They offer definitions of different concepts and trading jargon, highlight current news, and provide detailed articles. Their simulator is also a good tool for practicing how to invest without risking actual money, and most of their educational content is free, making it one of the best free sources of information on different financial markets.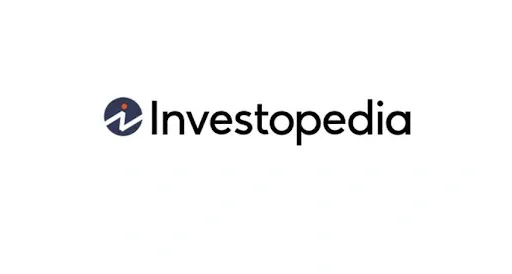 The website is divided into six categories:
Education: Here, you can find articles on investing, trading, technical analysis, risk management, and a dictionary for trading terms.
News: This section includes information on various markets, and it is constantly updated so that users can know the most pressing matters affecting their preferred financial market.
Simulator: This is the platform's demo trading software.
Your Money: This is a non-trading section dedicated to personal finance matters like home ownership, wealth management, taxes, and retirement planning.
Advisors: This section explains the careers you can have as a trader, along with other useful tips for having a successful trading career.
Academy: This is a paid feature of the platform. The academy courses are purchased with a one-time fee, and lifetime access is granted after the purchase. This section offers a range of courses on trading, and it was created for traders who want to acquire professional skills to scale their careers in trading.
The courses are self-paced, and there is a 30-day money-back guarantee if the courses are not helpful to you.
Conclusion
These free sources are of great benefit to traders, especially those who are new and want to learn without spending on it. They also offer a lot of up-to-date information and show traders that they are not alone, as they can see how others think and execute strategies.
---