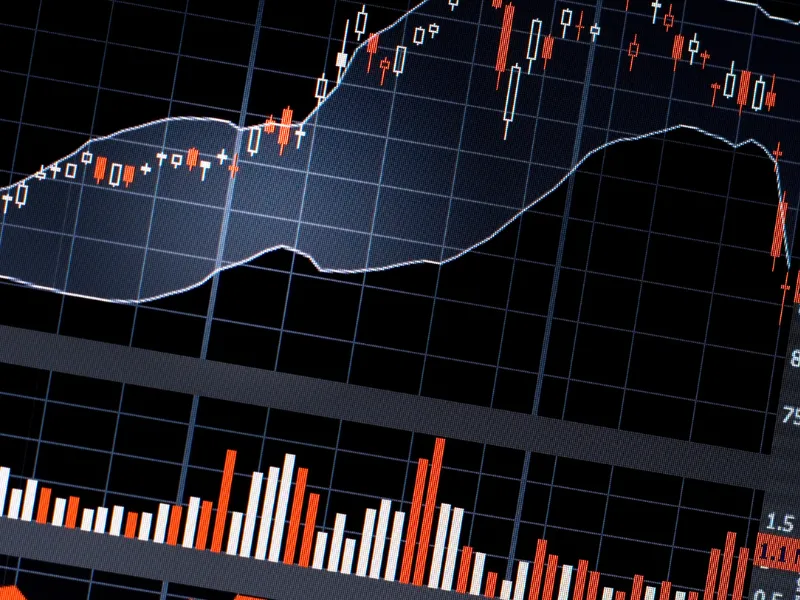 Detailed Review of FXGM ZA Broker
Contemporary business tactics are quite unusual as compared to conventional business practices. The familiar business tactics used to compete with competitors include advertisement, marketing, due diligence and many others. Similarly, another best tactic to boost your business is to make wise investments. For that purpose, the best and ultimate option is the service of a broker. Brokers not only enable investors to make shrewd investments but also help them understand the kind of companies and assets which are essential for investors growth. Hence the broker is the need of the hour to convert vision into reality. There are numerous online brokers but not every other broker is a reliable option. One of the best available brokers is FXGM ZA, which is a completely secure and upright platform. This article will provide a thorough and a detailed overview of FXGM ZA, a trustworthy and progressive trading site for every kind of investor and trader. In this article we have summarized everything you need to know about FXGM ZA. For those who aim to start their journey on the platform of FXGM ZA, the following FXGM ZA review will help with any  ambiguities.
What is FXGM ZA and How Does It Work?
FXGM ZA is a South African brokerage platform which is managed by FXGM South Africa (Pty) Ltd.  It is contemporary, insightful, and a user friendly platform with detailed fundamental and technological tools that besides providing a distinctive trading experience, also facilitates in bridging a gap between a novice and an expert. Clients feel secure with their investment at FXGM ZA platform as it provides them with continuous support and high quality security. FXGM ZA is easy to use, having various leveraging options.
What Makes It Different?
FXGM ZA is totally different from the FXGM and is more up to date. FXGM ZA is the platform that makes sure of the availability of the new trading tool called Auto chartist. This tool provides the clients with the opportunity to utilize a single screen medium to view all charts, symbols, and patterns etc to benefit from the market trends. This tool alerts the investors or clients whenever it finds out any opportunity as per the criteria of the client.
Regulations
FXGM ZA is under the control of an entity called Financial Sector Conduct Authority (FSCA), having an authorization number 50202 which is FSP licensed. FXGM ZA operates under the laws set by South Africa. It is a trade name controlled by FXGM South Africa (Pty) Ltd.
Commissions and Fees
For a platform like FXGM ZA, it is not unusual to have various fees linked to their various trade offerings. However, the diverse fees charged by FXGM ZA include:
✔    In the case of FX, 0.015% of the overnight exposure is the criteria for estimating financing fee.
✔    In the case of CFDs, 0.015% of the overnight contract value (US  $) is the criteria for estimating financing fee .
✔    In the case of Crypto currencies, 0.5%-0.1% has been observed as a range of financing fees.
✔    In case of  dormancy of more than 3 months, $ 500 USD is charged as fee every quarter.
Assets
On the FXGM ZA site, you will find plenty of assets that can be added to your portfolio. Hence it will not be wrong to say that this platform is suitable and workable for every kind of investor. FXGM ZA deals in a firm collection of assets from CDFs, currencies, indices, stock, shares to commodities and crypto currencies. The trading in crypto can be carried out through six major crypto currencies. The clients keen about trading in Forex will be pleased to realize that the trading site has around 40 pairs of currency, soft and hard commodities along with the 9 significant worldwide indices.
Account Types
Five different types of accounts are provided on the platform of FXGM ZA. The least required amount required to start the process of opening an account at FXGM ZA is $200. In Junior accounts the range of amount that can be deposited is between $200 to $9,999. Junior accounts also provide few other services including free of cost training, customer service for each individual, e book.
The deposits range increase in premium accounts falling in between $10,000-$29,999. It also offers the same benefits offered in junior accounts but with the addition of the right to use trading central.
VIP account demands the deposit amount to be in between $30,000-$49,999. It also offers the same benefits offered in junior as well as in premium accounts but with addition of spread discounts.
The executive account is held by those who can maintain a deposit of $50,000-$99,999. All the facilities provided in previous accounts are also present here but the client in this account type also benefits from extra spread discounts.
The last and the fanciest account type with fanciest facilities is called the royal. In this type the minimum deposit is to be maintained beyond $100,000.
Trading Platforms
This South African brokerage platform offers two trading mediums including the followings:
1. PROfit
It is a web-dependent platform designed to fulfill the requirements of the clients. It makes everything easy for the novice by providing them with the guidance in the initial stages. This medium of trading is supported on all kinds of mobile devices including IOS and Android etc. it makes the practice of trading easy for its clients as there is no need to install any software or application for using it. All browsers involving Chrome, Firefox, to mention a few support the use of PROfit.   It provides beginners, and even expert traders even trading grounds by providing a highly secure and professional environment of trading. It also presents a singular interface as well as trading attributes. It enables the client to style their layouts or edit the workstation in the light of investor's requirements. Two different trading site item lists are provided on the PROfit medium, where one is for the starters and the other is for the experts.
2. Mobile PROfit
This type is different from the above discussed type as it requires the downloading of FXGM ZA application on the mobile phone. However, the application is downloaded free of cost. It makes trading well-situated for the clients who are always on the go. This platform also provides the users with required information to trade in a professional manner.  
Total Investment Insurance
The minimum amount set to initiate the beginning of account opening is $200. On FXGM ZA every individual client is given protection in case of negative balance. The client is usually at advantage even when loss is encountered, as the loss is tolerated by the Broker FXGM ZA. However, the profit is utilized by the client and can be re-invested as per the wish of the client.
Another significant feature available in FXGM ZA is regarding the safety of all the funds. As under the regulations of FSCA, this trading place is equipped to protect the trader's claims whenever any other member is unable to pay the investor in accordance with the agreement. Hence, it can be said that it is also a part of Client's compensation fund.
Reviews on FXGM ZA
All the reviews have few things in common about FXGM ZA including the site's reliability, security, trustworthiness and effectiveness. Unlike other trading sites it is not a scam. In fact it is regulated under the laws of South Africa making it one of the secure trading platforms. For any query or issues, there exists a customer service department which makes sure that all the FXGM ZA complaints are effectively dealt with. The support team can be accessed through various mediums including FB, email, and phone lines etc.
As per the observations, FXGM ZA allows a crystal clear and upright trading experience in diverse markets involving financial instruments like shares, crypto currencies, bonds and many more. It is as effective and efficient as one platform can get.
Conclusion

To conclude the above article, it can be assessed that FXGM ZA is an up to date and user friendly platform for those individuals who are in search of a reliable trading place. It is based in South Africa, therefore it is regulated within the ambit of South African rules and laws. It offers two different mediums of mobile and web to  run the accounts. There are five different types of accounts that can be opened up with the FXGM ZA based on the client's financial position and requirements. The minimum amount to open an account is about $200. The platform provides a constructive environment to the investors who desire to enhance their portfolio. The main and the foremost component of broker FXGM ZA is the provision of an efficient customer service workforce. However, it is different from FXGM which is based in Cyprus. Now, it also presents the option to enjoy demo account service to spread awareness among clients. The feature of a demo account is highly useful for the beginners who want to start trading and are less educated about the details of trading procedures. It enables a person to trade without any risk factor as investments are insured to a huge extent.
---