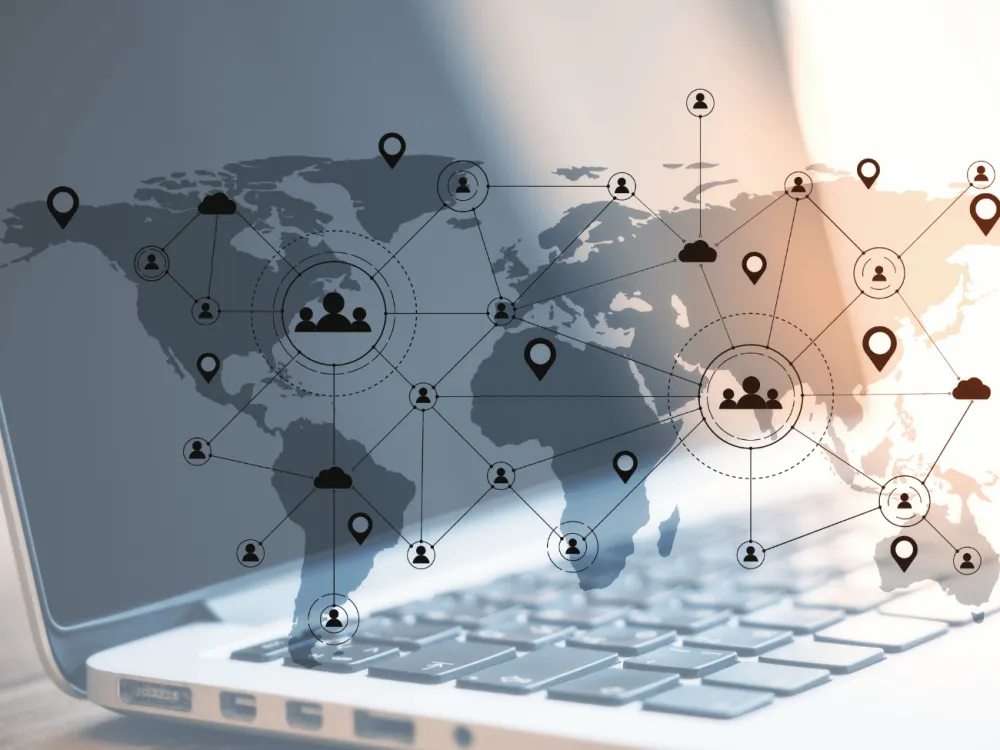 The Impact Of The Rise Of Remote Work On The Economy
A significant shift in workplace dynamics is underway. With the pandemic, remote work - whether from home or any other location outside the office - has gained ground. If this trend continues, it could have far-reaching effects on the real estate market, labor markets, and business participation rates. While suburban homeowners and employees would benefit from this, it could have an adverse impact on office landlords, urban condo dwellers, and the finances of the big cities.  Surprisingly, remote work appears to be working well for both employees and businesses. Despite initial concerns about IT infrastructure, virtual meetings, and conferences have been successful, and productivity levels have remained stable. For some, remote work has provided flexibility, convenience, improved work-life balance, and saved them commuting costs. In this article, we have rounded up the main remote work benefits for businesses.
What are the main effects of the rise of remote work?
Businesses are saving big on office space expenses, their second-largest expense after payrolls, thanks to remote work. Investing in networking capacity and collaboration tools improves productivity, and this technology will only get better and cheaper. While companies will still need some office space, the need for it will be reduced. However, not everyone can work from home, especially those in small condos, and face-to-face collaboration is known to facilitate training and creativity. We must maintain a corporate culture, which is only possible with direct personal contact. Furthermore, some companies may require more space to keep their workers distanced until they find a vaccine. Remote work has raised IT costs, especially the use of cloud services. Therefore, offices are not going to disappear anytime soon.
When working from home, employees should never forget the significance of safeguarding their online privacy. A Virtual Private Network (VPN) is deemed an excellent option to comply with this objective. You might wonder: "Does a VPN protect you from viruses?" While it may lack some features that can block malware, you can use it together with a dedicated antivirus for a stable and secure connection. Such services as VeePN have an extensive set of features that protect user privacy. So, you don't even need to worry and ask yourself: "Does VPN protect you from viruses?" The answer to the question "Does VPN stop viruses?" is positive provided you use this software together with dedicated anti-malware tools.
It is probable that numerous companies will opt for a hybrid model that caters to their workforce's preferences, according to surveys. This model allows employees to work remotely as well as spend time in the office for meetings, team-building activities, and training. Consistent implementation of this hybrid approach could lead to the changes listed below.
Low Rent Expenses
The demand for office space is expected to decline by up to 15% after the pandemic. Such effects of working from home will have a significant impact on rents and building prices, which could drop as a result. With fewer companies needing office space, some of the available space could be converted into living quarters. This conversion could create larger suites that families can use as workspaces.  Alternatively, some office buildings could be turned into warehouses for faster distribution and pickup of online goods in the area. This shift in usage could create new opportunities for real estate investors. One way that suburban office buildings could thrive in this new environment is by offering a "hoteling" approach. This approach provides a more flexible and cheaper workspace closer to employees' homes.
The Proliferation of House Renovation Services
Remote work drives spending on home comfort, with a significant increase in demand for in-home office renovations. U.S. consumer spending in June on household furnishings, equipment, and maintenance surpassed pre-pandemic levels. Even though a survey discovered that most people plan to cut back on renovations due to current uncertainties, this may change once job prospects improve.
Different Way of Living
As remote work becomes more commonplace, individuals are seeking larger and more affordable homes in suburban and exurban areas to provide greater comfort while they work from home. It is worth noting that this trend may be a result of job losses among lower-income renters who tend to lease.
What is the impact of remote work on productivity?
Following an evaluation, it has been determined that remote work has contributed to a 5% increase in overall productivity within the US economy. Results of a recent survey indicate that remote work has led to increased productivity for 32% of U.S. hiring managers, while 23% experienced a decline. The reduced time spent commuting and attending unnecessary meetings were cited as contributing factors. The majority of hiring managers reported positive experiences and 62% plan to increase remote work. However, remote work may not be suitable for individuals lacking privacy at home and may limit collaboration and idea generation over time. It remains uncertain if remote work will result in sustained increases in efficiency, and any growth is likely to be temporary.
How remote working has changed the business?
Remote work technology not only enables individuals to work from home but also facilitates virtual client meetings. Although business travel may continue, it is anticipated to remain below pre-pandemic levels, resulting in enduring predicaments for airlines, hotels, and conference centers.
Remote work can have positive effects on those who cannot commute or relocate to a large city, such as parents, seniors, and rural inhabitants. These individuals benefit from the capability to work from home or anywhere, increasing their attachment to the workforce. By allowing employees to work from anywhere, businesses can open up a larger talent pool. Some regions, such as tropical destinations like Barbados, are even enticing workers to relocate. Adding more employees to the workforce would provide a temporary boost to economic growth. However, as more office workers compete with their global counterparts and move to cheaper living costs, wages may decrease.
While it's uncertain whether remote work will endure post-pandemic, there is a likelihood that worker preferences and business savings could lead to increased remote work. As a result, we may see a sustained shift in housing from smaller condos to detached homes and from large cities to smaller regions. Also, we could see the vacant office and retail spaces transformed into living and warehouse spaces. Although productivity may remain similar, there's a likelihood of increased workforce participation. Remote work could provide new opportunities for people who have lost their jobs or businesses.
---