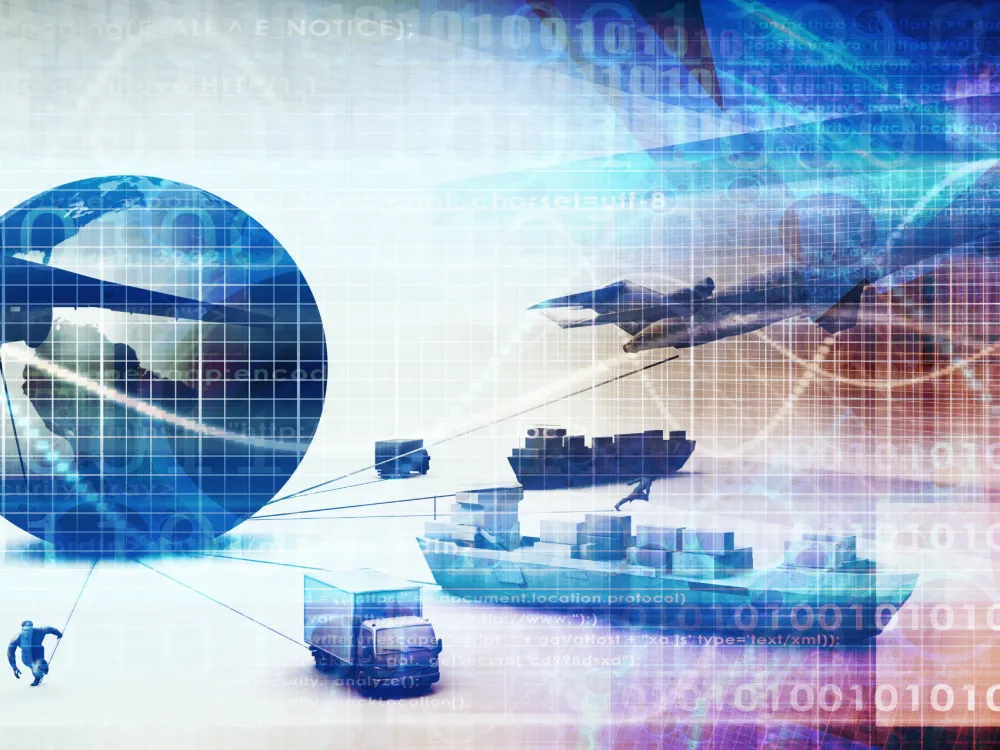 Transforming the Food Distribution Supply Chain for 2023's Realities

For businesses throughout the United Kingdom, there are significant concerns about supply chains, including their ability to account for modern innovations. Some issues are still affecting distribution in every industry, including the long-term impacts of COVID-19 on the economy, the cost of living crisis, and even the conflict in Ukraine. Companies are now turning towards business process automation (BPA) more than ever in order to counter these gaps and improve the user experience for every party. In this article, we look at how BPA (and its specific solutions) can radically transform food distribution and boost your organisation in the process.


The food distribution crisis

Companies of all kinds relating to the food industry have faced major upheavals over the past few years, which has led to slow deliveries, price increases and stock shortages. These disruptions can sometimes be local – but they usually impact the whole country, resulting in some supermarkets implementing purchase limits on certain goods. The accompanying fuel crisis combined with a nationwide lorry driver shortage has also made deliveries more difficult. As of October 2021, 17% of adult Britons faced difficulties getting essential food items, primarily because of supply chain issues, which have only increased further in the past eighteen months.

There are a number of additional inefficiencies that are contributing towards these problems, including human error and a lack of automation. For example, a staff shortage complicates many of these procedures as existing team members can end up with more duties to compensate. It's entirely possible that businesses could modify certain difficult processes to involve automation, limiting the pressures on staff and reducing the impact of this supply crisis on staff and customers. Although the global factors driving these pressures will take time to settle, automation (specifically business process automation) may help distributors manage these issues and mitigate their effects.


How business process automation can help


Business process automation or BPA aims to make company processes more efficient by smartly implementing automation in ways that optimise the organisation while still keeping the human element at its core. This has a number of clear benefits for the food industry. For example, it can limit the need for staff members to perform repetitive or even dangerous tasks – improving productivity and reducing the risk of injury. BPA also boosts the company's quality control procedures by tracking every item in the inventory, highlighting any that are close to an expiration date and helping to maximise overall ingredient usage.

Along similar lines, automated inventory management helps the system to flag shortages long before they take effect, ensuring ample time for replacement products. The company's automated solution could also suggest a cheaper alternative – or one that is less vulnerable to shifting market conditions. Depending on the system and its complexity, it may even be able to order new products automatically. BPA also covers comprehensive vendor onboarding that lets these vendors and suppliers connect with each other and gain all the information they require for a healthy long-term business relationship with transparency at every stage.


Case study: Bluestonex and Brakes


One particularly compelling example of BPA in the food industry is the ongoing partnership between wholesale food supplier Brakes and Bluestonex, a leading SAP technology partner that specialises in automation. The pair primarily used Maextro, an inclusive master data governance solution which facilitated the integration of high-quality and well-governed data. This is part of the SAP Enterprise Resource Planning program, which specifically aims to automate essential business processes. Companies are only as efficient as their data as this determines the actions they take – Maextro uses a rule-based engine to guarantee their information conforms to high data standards.

The main issue impacting Brakes was the complexity of its warehouse administration across all 20 centres. This led to significant delays and inefficiencies that affect both staff and consumers. By automating these processes wherever possible, Bluestonex improved the experience for Brakes employees – and was even able to increase high-skill staff retention in the process. With the state of the labour market in 2023, this was absolutely critical for maintaining success; losing skilled staff would quickly lead to further operational issues. Maextro's intuitive interface also allows team members to conduct their duties without remembering transaction codes and other minor details.

A strong partnership is a defining feature of any successful business process automation strategy and helps the company proceed with greater confidence in its approach. The food sector will likely still face major challenges in 2023 and beyond – though automation is becoming an especially popular response to these concerns, and it appears the benefits will only grow over time. Bluestonex is a qualified SAP business partner with access to the latest advances in commercial automation, allowing them to help the food industry tackle its ongoing issues. If your food company is facing supply chain problems, business process automation could be the answer.
---