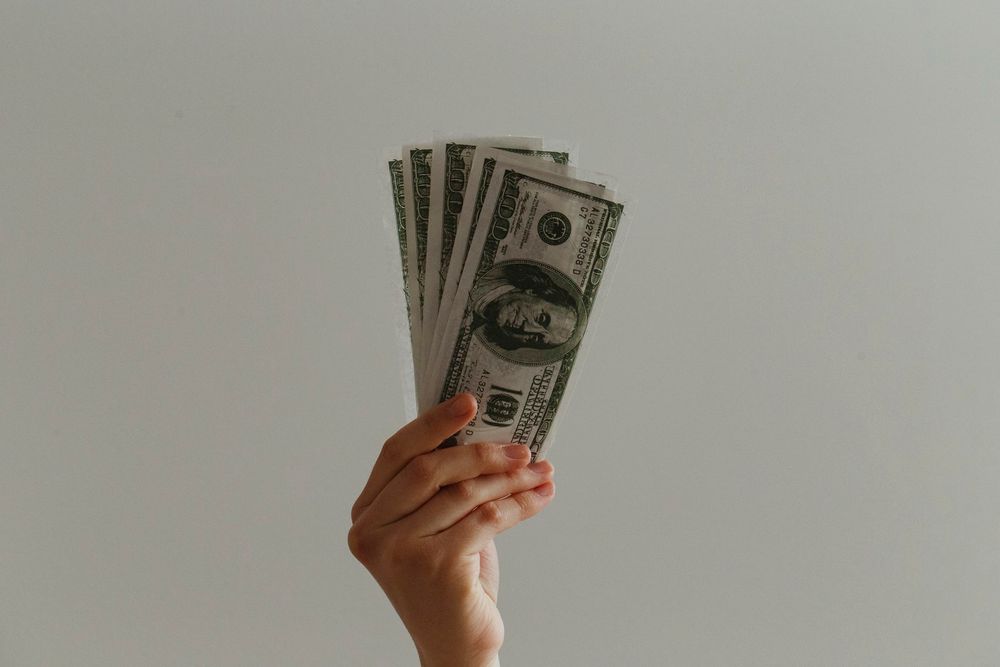 Cash On-Hand For FAANG Companies during Covid-19
Cash On-Hand For FAANG Companies during Covid-19
Company cash on hand is one of the most important aspects of economics, especially for start-up businesses, and can be the reason for its success or failure. But in rare cases like the current COVID-19 outbreak or other unforeseen disasters, a company's cash on hand becomes air to even most well-established companies. It also allows the company to take advantage of opportunities anytime they come up.
Cash On-Hand for FAANG
Cash on hand refers to the cash that's available to a business at any given time. It doesn't include assets that can be liquefied to acquire cash. It is the balance held in cash when all other expenses have been paid. Cash is king and it seems that now more than ever big Tech Firms are firmly wearing that crown. Firms that have lots of cash on hand are less likely to be in high debt or sink entirely than a company with low cash on hand. While this applies to most firms, it almost doesn't apply to big tech companies who seem financially immune to the COVID-19 virus.
While most economies are crumbling like cookies and the world is holding its breath, tech companies are making a big comeback from their little income detour at the beginning of the year. FAANG, which stands for Facebook, Amazon, Apple, Netflix, and Google (somehow Microsoft didn't make the cut, although it made a 15% sales jump this month), are generating even increased income from this whole pandemic. This is because the use of online services has gone through the roof. Early this month, the worth of Facebook shares went up as much as 10% according to CNBC News.
FAANG's Profits During Covid-19
Amazon's profit early this month was not abysmal either and, although they made less income, they still have a healthy net income. Apple too seems to have recovered almost completely from the financial whiplash that was due to the collapse of its market base in China when it closed early this year. Netflix has made almost twice its usual profit in a month, due to the crazy rise in the number of subscribers and given that most people are bored at home during the quarantine. And Google's expected returns were up by 7%, making it very optimistic. But the company is not totally in the clear yet as most businesses are being more cautious about ads now.
FAANG has proven to the world just how invincible technology can be and their stocks have stayed strong and resilient during this whole economic meltdown. As more than half the world is working and operating remotely, they have become dependent on these big tech firms.
These companies have recorded billions of dollars in cash on hand, liquid, and frozen assets including short term investments as what they had even before the pandemic hit. When 2020 first hit us with the Covid-19 news, companies were freaking out and expecting the inevitable. Members of FAANG were making plans and moving cash around. According to an article from SPGlobal, the co-founder of Hoxton Ventures said those guys can weather pretty big storms. He also went on to say that Apple, however, may need to up their game since most of their products were "self-isolating." Consumers were eventually bound to get tired of updating their devices every time and the novelty of its elegance may eventually wear out.
The article also states that Facebook came into 2020 with more than enough cash, having more than 54.86 billion US dollars in liquid cash. Facebook has agreed to give one hundred million USD to support over 25,000 startup or small companies in various countries and also give about the same amount in grants to publishers.
The classy Apple products tech firm came into 2020 with more than 100 billion USD in liquid assets, although they were forced to make less because of the impact the coronavirus had on their business in China. They, however, have bounced back earlier this month.
SPGlobal also reports that Google had more than 100 billion in liquid assets as well. Kniaz stated, "Unlike Google, its subsidiary unit Alphabet's Google LLC, was facing the most risk given how it relied solely on the advertising market that is especially vulnerable to economic volatility."  But the company still gave 340 million US dollars' worth of advertising credits to small or startup businesses to advertise on their site just like Facebook did.
The Future of FAANG
Rick Pendergraft who is the founder of Pendergraft Research, an independent firm that researches investment, made this conclusion after investigating FAANG. He concluded that they had enough cash on hand to not only seize any opportunity that this pandemic presents but also secure their future even if there was no current cash inflow. These have cash set up exactly for a crisis like this, and wouldn't need to take on any more debt but rather become creditors to less stable companies.
---