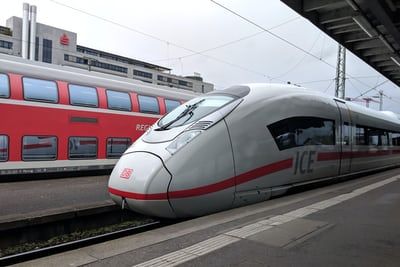 Hardest Hit Companies in the Travel & Entertainment Sector due to Covid-19
Hardest Hit Companies in the Travel & Entertainment Sector due to Covid-19
Coronavirus, declared by the World Health Organization as a global pandemic, has continued to rain havoc on people and businesses all over the world. Several weeks after it was first discovered in China, Covid-19 continues to leave a trail of death, unemployment, poverty, and misery as companies, schools, organizations, places of worship, and industries shut down, all in a bid to contain the virus. Only businesses that offer essential services have been left running.
The majority of the people who work in white-collar jobs have been told to work from home as part of practicing social distancing. Unfortunately, most hourly workers, most of whom work part-time, earning low wages, have been laid off. It is in this regard that Governments, Medical Personnel, and Researchers are working round the clock to find a vaccine but it has become an uphill task to predict when this virus will end.
Current statistics place the infected people as more than 4 million worldwide, while those that have recovered are 1.38 million people. Unfortunately, we have also lost a lot of gallant soldiers in this fight against Covid-19 and the number of deaths currently stands at more than 280 thousand worldwide.  Many countries have now officially declared lockdowns and imposed travel restrictions both locally and internationally. The lockdown has seen economies world over being adversely affected as life slowly grinds to a halt. Industries, some much more than others, have not been spared either.
Hardest Hit Companies
Hotels and Resorts
Hotels and resorts worldwide employ millions of people making it one of the largest sectors in the world. Unfortunately, the last few months have seen a sharp decline in bookings as more and more people opt to stay at home. Many hotels have now begun to lay off workers while those located in large cities have ordered restaurants, buffets, and caterers among others, to only offer takeout services. Hotels have reported a detrimental decline in occupancy. In the U.S. alone, an average of $1.4B worth of revenue is being lost every week.
Transportation and Aviation
These companies were among the first to experience the harsh realities of Covid-19. Most governments' first response was to call for a cessation of movement and travel both within and abroad. Most local and foreign airlines have suspended all their travel operations and the airports shut down reporting losses of more than 20% worth of revenue. Global projections show a loss of more than $113B according to the International Air Transport Association (IATA). Companies like Uber, Small Cab, Lyft have also announced major changes. They have ordered their drivers to stop letting different clients share the same car and to also limit the number of occupants per car. The public transport sector has not been spared either as bus companies record 50% declines in income due to mass lockdown.
Similarly, there has been a growing concern for the vulnerable population contracting Covid-19 on a large scale while inside cruise ships. This was evident when a Luxury Diamond Princess Ship reported 634 positive cases for Covid-19 infections and two deaths. Other cruise ships have also reported positive cases, bringing business to a halt as no country would allow them to dock on their waters. As a result, cruise ships are now recording drops of over 50% in revenue due to the pandemic.
Shipping companies have not been left behind either as businesses experience disruption and irregularities in their supply chain. According to the International Chamber of Shipping, the pandemic is costing the sector losses of up to $350 million per week worldwide.
Movie Theaters
The call for social distancing and the directive to keep at least 1.5 meters apart have left movie theaters feeling the weight of that directive. Most films and TV shows have halted production to protect their crew members or because some of the cast had tested positive. This has also affected the release of several blockbuster movies as several theaters close down forcing the release dates to be pushed further back. The Center for Disease Control (CDC) had given a directive for people to avoid gathering in groups of more than 50 people. With these figures in mind, most theaters cannot remain open and have been forced to close down. When production shuts down, hundreds of camera operators, drivers, production assistants, lighting technicians, and directors, the list is endless are directly affected.
Live Sports
Most major leagues have either been postponed or suspended. Leagues like the NBA, XFL just to sample a few of them, have a number of seasons remaining. These suspensions have seen players, and fans as well as the people around the sports sector also affected.  Leagues stand to lose revenue from lack of ticket sales if these games are not played. They will also lose revenue from parking, merchandise, and much more as the stadiums continue to be empty.
The biggest concern across all industries now is whether companies have enough money in the bank to run operations and keep stores open. Can they pay their suppliers as well as their staff? We'll have to wait and see if they survive the pandemic and emerge on top or fold and close shop.
---