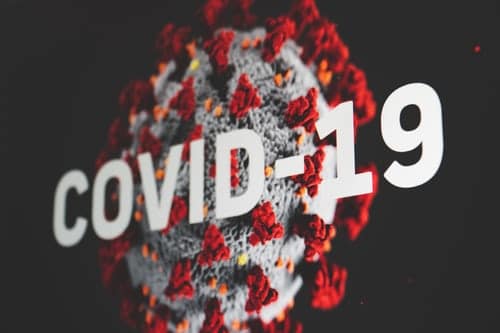 Comparing Covid-19 Rescue Packages for Citizens of Different Nations
Comparing Covid-19 Rescue Packages for Citizens of Different Nations
The COVID-19 virus hit the world in 2019, but then quickly made its way across the globe where it has hit countries with different intensities. COVID-19 has touched every nation despite their economic state, the relief packages have been widely different for each region. Governments in Europe and America are bringing out the big guns to help small businesses and alleviate the stress of staying at home with no work. Meanwhile, the crime rate in African countries seems to be rising uncontrollably with the leaders using the opportunity to steal and embezzle funds meant for the COVID-19 relief.
North America
In North America, the United States has produced the largest economic rescue plas since the history of the country. It's currently about 2.3 trillion dollars. The United States has brought out CARES, the Coronavirus Aid, Relief, and Economic Security Act. The legislation is meant to aid individuals, states, and businesses overcome the issues posed by the economic fallout of the virus.
As of May 7, 2020,  the United States government allocated 484 billion dollars for the Paycheck Protection Program and Health Care Enhancement Act.  This package budgeted 25 billion dollars for the expansion of virus testing, 60 billion dollars that is meant as an aid for small and growing business, and 75 billion for hospitals. It also has 310 billion dollars for small businesses that would agree not to fire their workers during this pandemic. This money serves as a loan.
But that is not all, there is also an estimated 2.3 trillion USD in one-time tax rebates to individuals with unemployment benefits and food for the most vulnerable in the society, like the homeless. All in all the United States targets to support the elderly, small businesses, and individuals with subsidized taxes. There are 8.3 billion dollars for Coronavirus Preparedness and Response Supplemental Appropriations Act and US$192 billion for Families First Coronavirus Response Act.
Europe
And in Europe, the United Kingdom, France, Germany, etc. are also sending out packages to combat the virus. Although the number of cases seems to only worsen with time, it is still below the rate in the United States. As of May 6th, 2020, the UK government released £27 billion to support small businesses, £14.7 billion as additional funding for charities and public services, and almost 7 billion pounds as a safety net for vulnerable people. In collaboration with the British bank, the government has made available an almost 80% guarantee for loans above £5 million for big business, and a 100% percent guarantee for loans within £50,000.
But that's not all. There is also a £1 billion plan that covers about 80% of what self-employed workers usually make with a maximum of £2,500 per employee monthly, with VAT or taxes exempted. There is also £150 million to the IMF's Catastrophe Containment and Relief Trust and one more billion to help companies that are promoting innovations through loans or grants.
France, on the other hand, has allocated €110 billion to aid both small businesses to stay afloat, health insurance for the sick, accelerated refund of tax credits like CIT and VAT and have postponed taxes for firms. They are also extending unemployment benefits but currently not paying workers.
Asia
In Asia, the Japanese government released the Emergency Economic Package against COVID-19 and it is worth ¥117.1 trillion. Because the virus hit most Asian countries earlier, they already had a Stimulus package in place. This package aims to protect and support businesses and employment, rebuild their economy after COVID-19, and be help the people resume their normal activities. On the same continent, Iraq has collected donations from both the Trade Bank of Iraq and other financial institutions worth 25 million US dollars.
Apart from using this money to keep the government afloat, they are also giving out 30,000 dinars each month to eligible persons. Here the term eligible is yet to be made clear and they haven't started the payments yet. This money is also used to support the small and growing business by giving them loans or paying a percentage of their workers' wages.
South America
And from South America, Ecuador is handling the COVID-19 crisis quite differently. Although the acts are yet to be in place, they have two proposed laws. These include the "Organic Law of Humanitarian Support to Combat the Health Crisis of COVID-19" and "Organic Law for the Regulation of Public Finances." The law proposes to collect tax revenue from people who make more than 500USD monthly and additional taxes for any business that made more than 1 million US dollars in 2019. These would be used to pay people unable to work or feed themselves. The government also gave 120USD to 950 low-income families along with food.
Africa
On the African continent, although the number of affected persons seems low, it is uncertain if that is because the number of tested people is low as well or due to lower transmission rates.  As of March 2020, most African countries were on lockdown. However, no effort seems to be made by the government to meet the needs of the low-income families living in quarantine, and the economy seems to have crashed. Prices of things have also gone through the roof with increased crime rates.
---