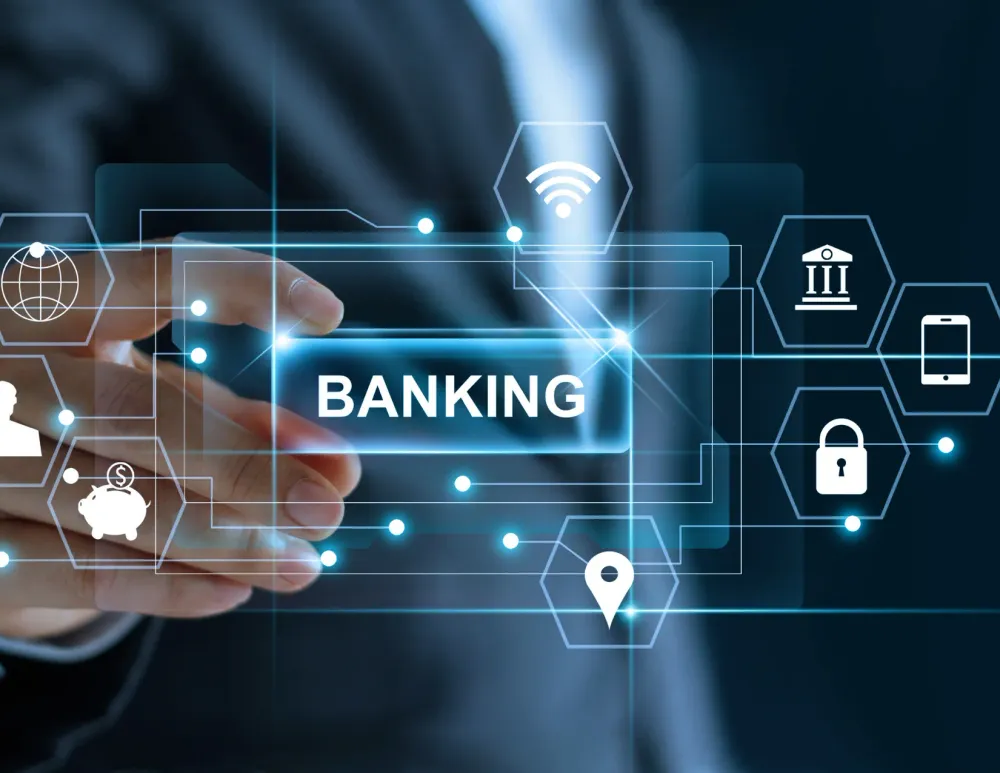 Technology in Banking: Innovations That Will Impact the Future of Banking
Technology is changing our lives, making a huge impact on how we continue with our daily tasks. From healthcare to shopping, digitization and the global pandemic forced businesses to adapt and choose a more digital approach. Thanks to electronic services and innovative solutions, such as AI-powered automated tools, we now have chatbots, on-demand loans, intelligent analytics, and mobile payments. The increasing usage of technology and the internet is transforming various industries, especially the banking sector.
Consumers expect to access digital banking services as easily as 1-2-3 anywhere, anytime. For banks to make it a reality and move from traditional banking, they need to power their automated self-service capabilities, which include remote customer authentication, account opening, and many more. Continue reading the article to learn more about the technology that'll change how we do banking forever.
Digital Transformation and its Impact
When was the last time you visited a physical banking branch? While traditional banks still require a physical presence to open new bank accounts, fintech players that offer a more user-friendly service are in the spotlight due to their convenience. Easy application process through an app that doesn't require stepping out of your home is changing the banking industry and making the self-service approach the leading factor that attracts customers.
The digital transformation accelerated the creation of advanced remote services for the banking sector. For example, account opening, purchasing insurance, applying for a loan, and more. As a result, banks are cutting expenses on physical branches and using these funds to invest in digital banking solutions. It's no surprise, as most of today's customers expect to access their bank application simply using their smartphone device anywhere, anytime.
Different Understanding of Money
It's safe to say that technologies like blockchain have revolutionized the banking industry while questioning the foundations of traditional banking models due to the emerging trends of digital payments, peer-to-peer lending, or smart contracts. With the rise of blockchain, the banking sector feels pressure to deploy this technology in commercial production. On top of that, digital currencies, such as Ripple or Bitcoin, are pushing the boundaries and raising the question of whether we need physical cash.
Of course, digital currencies require stricter regulations and new security measures. Despite the additional security requirements, crypto has become almost mainstream, being a great investment opportunity for many. Due to anonymity, cryptocurrencies provide the needed privacy and transparency, gaining more attention from third-party payment providers and other banking players. For this reason, blockchain technology is so appealing due to its high level of security, quicker transaction time, and unchangeable transaction history.
Artificial Intelligence and Security
Artificial intelligence (AI) is changing our daily lives. The competition in the banking industry leaves banks to search for innovative solutions that help reduce operational costs and automate internal processes. Emerging technologies, such as artificial intelligence, help banks save costs and, more importantly, ensure maximum security.
As the ever-changing compliance landscape presents new challenges, banks search for new efficient methods that simplify the work for humans and save time, at the same time guaranteeing complete compliance with Know Your Customer (KYC) or Know Your Business (KYB) regulations. Some of these include AI-based technological solutions:
●      Identity verification. Banks today need to authenticate their customers by reviewing their identity documents as a KYC requirement. AI-powered identity verification methods dominate the market, providing automated authentication services to various banks. AI algorithms scan the ID or the passport and check if the user who wants to open a bank account is legit. This way, banks prevent fraud and scammers who use stolen credentials to commit online crimes.
●      Business authentication. Organizations and new fintech companies have many partners. Basically, any entity that forms a business relationship with a financial organization is a third party. In general, it can be another banking institution, a non-bank, a regulated or a non-regulated entity, and so on. Using artificial intelligence and smart digital tools, for instance, Business Verification systems, banks scan and review the identity not only of their customers but also their business partners. Since the process is fully automated, banks save time for compliance officers, as reviewing the whole profile of a business in a traditional sense can take weeks or even months.
In fact, many other methods allow banks to utilize artificial intelligence in their day-to-day operations. Not only anti-fraud and anti-money laundering solutions but also AI-enabled chatbots help banking institutions minimize complexity around various operations. Simply put, AI and machine learning change the manual workflow to a cost-efficient automatic robotic operation that offers reliability with minimal chances of error.
Final Thoughts
The technologically advanced scenery has unpredictable boundaries and holds big plans for the banking sector. Digital-only banks are storming the market, pushing traditional banking to evolve and adapt their services to the customers' needs. We can predict, but we don't exactly know where technology will eventually take the banking sector. One thing's clear, as artificial intelligence and other smart solutions storm the digital banking sphere, we can be sure that we'll receive even more efficient, secure banking solutions in the near future.
---